Opinion
Managing your board: A letter to CEOs from a board member
"With the right mindset, professional practices and approach, you as the CEO can maximize the value-add of your investors and board members and build a trusting and supportive relationship," writes Nimrod Cohen of TAU Ventures
The board is a powerful asset, where knowledgeable stakeholders discuss the trajectory of the company. If engaged and well utilized, board members can be your greatest ally in the success of your startup.

As an early stage startup investor, I have had the opportunity to sit on various boards - from the first days of unicorns like Bringg, when they only consisted of two founders, to a variety of other startups.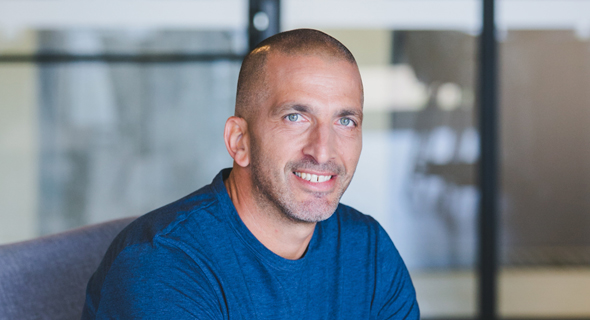 TAU Ventures Managing Partner Nimrod Cohen. Photo: Adi Ekstein

This month, the fourth edition of the Startup Snapshot report was released. It surveyed over 300 CEOs and investors from the ecosystem to share insights about founder-investor relations and board management and increase transparency in the startup ecosystem. This topic is timely and relevant for the startup ecosystem.

The most striking data point to me from the report is the disconnect found between the estimated and actual investor value add. Investors reported thinking that they provide 20% more value than the value startups reported they are actually getting. This surprising finding highlights a gap between the expectations of the entrepreneurs and what many investors can give (it's important to note that not all board members are investors and vise-versa). Meanwhile, in the board-CEO relationship, too often, misunderstandings, lack of clarity, transparency and mutual trust stand in the way of productive relationships.

As investors and board members, we want your company to succeed. Ultimately, board members want to gain confidence in the CEO and the team of entrepreneurs and then help as much as possible.

With the right mindset, professional practices and approach, you as the CEO can maximize the value-add of your investors and board members and build a trusting and supportive relationship. So what does that look like?

Your job as CEO in managing your board is to provide confidence about how you run the company. In general, it is important that you demonstrate that you are reliable and transparent. If something bad happens, always share it immediately. It is fine to say "I don't know everything" and be open to other people's opinions. You will be more respected for the honesty you put forth, and those around you will be even more supportive than before.

We all know that the relationship with investors extends far beyond the board room, with informal communication playing a huge role in the startup-investor relationship. Keep communication on a regular basis with update calls, WhatsApp's or emails, especially before significant events. As a board member, I prefer that there are no surprises in the company. I like to know what is happening, whether it is good news or bad. I personally find that 1:1 face-to-face, non-formal chats are the best. According to the report, I'm not alone: 92% or investors think informal communication is much more valuable than formal board meetings. As to frequency - the report found that 67% of investors prefer a weekly text with their portfolio companies.

When it comes to the meeting itself, come prepared and do your homework. Prepare the board by sharing materials of the meeting with each board member in advance of the meeting, with enough time to gather feedback and make needed changes. Board members don't want any surprises at a meeting - and you don't want to be surprised either. According to the report, most founders meet with some investors before the board (26% meet with all board members; 25% meet only with the lead investor; 11% meet only with the "difficult ones"). To go the extra mile, invest in a quick phone call in the time period between sending the materials and the meeting itself to ensure board members are on the same page as you are. Engaging in such a practice allows CEOs to anticipate any conflicts and resolve it in advance of the meeting.

When hosting the meeting, start on time. Make sure the presentation is clear, in logical order and covers all the aspects of the company. Ensure that the meeting is divided into set times, and it is your role as CEO to manage the meeting and stick to the schedule (easier said than done - trust me). Following the board meeting, always send a follow up summary.

Finally, say directly what you need from your board members. For example, "I'm looking to reach customers." Which customers? List company names, or even names of people within the organizations. Don't settle for a general reply statement of we'll be happy to connect you with customers. The more specific you get, the easier it will be to receive support.

Like in any relationship, there are multiple sides. Our role as board members is to listen, and be there for the entrepreneurs in the easy and difficult moments. It's our duty to make ourselves accessible and available, allowing CEOs to engage with us with ease. I believe it's up to us to similarly set expectations with the CEOs of what we can provide and then avoid misunderstandings. And if we are similarly human in sharing about our failings, we enable transparency and trust to thrive in this mutually dependent relationship.

I hope that even a year from now, if we re-survey both CEOs and board members, we can see greater alignment in the actual investor/board member value delivered to startups.

Nimrod Cohen is an early stage investor, currently the Managing Partner at TAU Ventures (Tel Aviv University's Venture Capital Fund).