Nokku raises $3 million round for product sampling data platform
The Israeli startup offers CPG companies a data-driven D2C platform for managing, marketing, and sharing samples or trial products
Israeli startup Nokku has raised $3 million in a round led by The Millennium Food-Tech R&D Partnership. The company, founded in 2019 by Omer Cohen (CEO) and Daniel Nemeth (CTO), counts the likes of Strauss, Tnuva, Azrieli.com, and L'Oreal Israel, among the CPG companies utilizing its data-driven D2C platform for managing, marketing, and sharing samples or trial products. Nokku provides an all-in-one direct-to-consumer platform that combines product sampling, market research, and loyalty tools, mostly for food, pharma, and cosmetic brands.

Millennium Food-Tech will invest a total of $1 million under the investment agreement, marking its eighth investment since its IPO on the Tel Aviv Stock Exchange last year.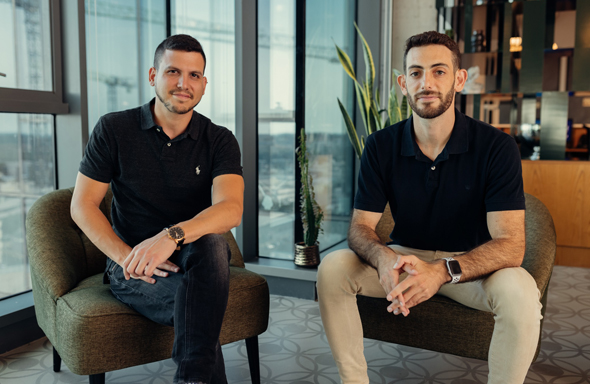 Nokku co-founders Omer Cohen (right) and Daniel Nemeth. Photo: Yahav Trudler

Nokku's platform includes two main solutions: A digital solution (SaaS) that will allow CPG companies to manage a One-Stop-Shop D2C interface for their end consumers, and an O2O solution (connection between offline and online) in which the company places smart vending machines in key-traffic areas such as malls or supermarkets, enabling CPG companies to collect data and insights about their end-consumers in exchange for free samples and trial products.