Exclusive
Crypto powerhouse Celsius acquiring Israeli startup GK8 for $115 million
The Israeli company, founded just three years ago, provides financial institutions an on-premise end-to-end platform for safekeeping and managing digital assets
Israel-American crypto company Celsius is acquiring Israeli cybersecurity company GK8 for $115 million, Calcalist has learned. GK8, which provides financial institutions an on-premise end-to-end platform for safekeeping and managing digital assets, was founded just three years ago and has raised only $10 million to date. Celsius announced last month that it raised $400 million at a $3 billion valuation and some of those funds are expected to go towards this deal.

GK8, founded by Lior Lamesh and Shahar Shamai, who both worked as cybersecurity experts at the Office of the Prime Minister of Israel, came out of stealth just two years ago with the completion of a $4 million seed funding round. The round was led by Marius Nacht, co-founder of Check Point, technology venture capital firm aMoon, and Discount Capital, the investment arm of Israel Discount Bank. Venture capital firms EdenBlock and iAngels, and The Israel Innovation Authority, the government's tech investment arm, also participated in the round. One of the company's first investors is Ronen Solomon, founder and CEO of Altshare.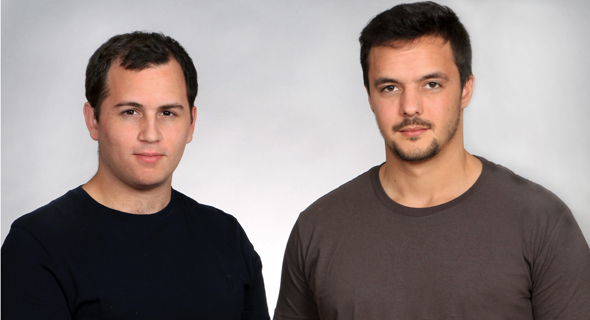 GK8 founders Shahar Shamai (left) and Lior Lamesh. Photo: Osnat Krasnanski

GK8, which employs around 20 people, has developed a digital assets cybersecurity and management service and a technology that enables sending blockchain transactions without the need for a direct internet connection. Its services are used by the likes of eToro. Last year GK8 announced that it will be collaborating with Chainalysis, the blockchain analysis company, to help financial institutions identify high-risk activity including terrorism financing, money laundering, scamming, and more. Users of GK8's custody platform were provided with the option to integrate with Chainalysis KYT (Know Your Transaction), the compliance solution that provides real-time transaction monitoring of large volumes of cryptocurrency activity to identify high-risk transactions.

"We are delighted to acquire GK8," said Celsius co-founder and COO Daniel Leon. "GK8's capabilities will help Celsius and GK8 clients to enter new sectors in the blockchain space while maintaining and increasing cybersecurity capabilities, all of this while maintaining GK8's status as an independent company. This is a significant step in the cryptosphere that is only growing and prospering."