UpWest announces new $70 million seed fund
The fund is building on the success of its portfolio companies highlighted by the recent SentinelOne $10 billion IPO and is also expanding its presence in Tel Aviv with a new office
Silicon Valley-based and Israeli-founded venture fund, UpWest, announced on Thursday that it has closed an oversubscribed $70 million Fund IV to continue backing Israeli founders breaking into the U.S. market. The new fund is led by Partners Shuly Galili, Gil Ben-Artzy and Assaf Wahrhaft, and is backed by leading institutional LPs; among them fund of funds, pension funds, banks, endowments and family offices, as well as notable tech founders and CEOs. The fund also announced it has expanded its presence in Tel Aviv with a new office led by Assaf Wahrhaft and Principal, Lia Cromwell.

UpWest invests in Israeli founders in the early stages of their companies, leading the Pre-Seed and Seed rounds. UpWest's unique cross-border approach has seen it amass the largest portfolio of Israeli companies with their headquarters in the U.S.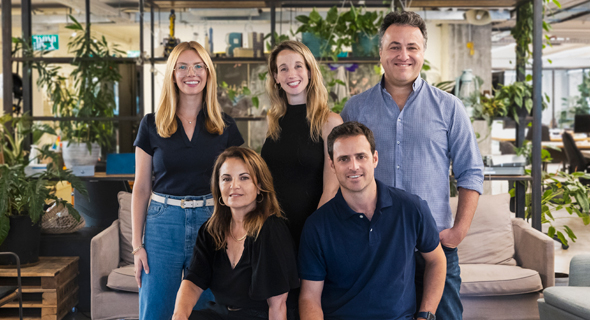 UpWest team. Photo: UpWest

"After a decade of being a key partner to top Israeli entrepreneurs at the inception of their startups, UpWest is thrilled to expand it's seed and pre-seed investments backing the next generation of Israeli founders," said Gil Ben-Artzy. "Raising this fund is a testament to the strategy we've had since day one -- to help entrepreneurs break into the U.S. market -- and the trust and track record we've established among the founder community."

Established in 2012 in Silicon Valley by Founding Partners Gil Ben-Artzy and Shuly Galili, UpWest is a first-check investor in leading Israeli companies such as cybersecurity leader SentinelOne (valued at over $10 billion at recent IPO), HoneyBook, a business software leader recently valued at over $2 billion, AP automation fintech startup, Stampli, AI-process optimization platform Imubit, attack surface management platform CyCognito, and many more.