Interview
The Israeli startup translating potential to purchases
"In order to step out you need to blend in," says BLEND CEO Yair Tal, a company that provides translation services for companies to help them expand globally
Everyone needs things translated. From big companies to smaller privately-owned businesses, the need to make products and ideas available in a multitude of languages is universal. Often the ordeal of finding and hiring skilled freelance translators who understand cultural nuances is cumbersome. Here is where BLEND Localization, formerly OneHourTranslation steps into the picture. The company provides a platform for both types of customers - whether companies or freelance translators - to be matched in a way that serves both of their needs. BLEND considers itself a one-stop shop solution for complete localization of content and marketing, adapting the translated material - whether written or audio or video - into a culturally-friendly version that appeals to the country it aims to market to. "We believe that in order to step out, you need to blend in with your surroundings," BLEND CEO Yair Tal told CTech in an interview.

Tal joined the company two years ago from Silicon Valley, where he worked in the payment sphere at Payoneer for 13 years. Surprisingly, he found that there were many similarities between the business side of things and targeting overseas audiences. "It's all about scaling and knowing how to fit your content to a specific audience by taking into account cultural sensitivities. If you know how to work with people, and solve gaps with regulation, you can help companies enter new markets like in China, Bangladesh, etc. Translation has the same challenges that entering new markets does. You need to know how to adapt."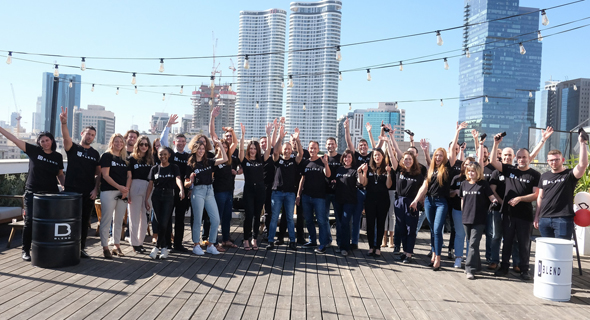 The BLEND team against the backdrop of the Tel Aviv skyline. Photo: BLEND Localization

Targeting the right audience

Companies need content in different languages to target new audiences, and they struggle to do it right, he explained. BLEND not only helps companies grow their businesses overseas, but helps them localize it - and fit into new niche areas. Despite technological advances, translation still requires human understanding and skill. However, BLEND does utilize a tailored-artificial intelligence tool per company, industry, and language, which can "retranslate" older texts that have been translated in the past, and achieve 97% accuracy, with a human translator giving it last-mile validation before it gets sent to a client.

BLEND provides services to extra-large businesses, who have a constant need to see their content translated into different languages. The second customer type are smaller businesses. The last would be freelancers, who are skilled, and are mainly located in the local country of origin so as to better understand cultural nuances. BLEND provides translations for a variety of different industries, including video and mobile games, marketing, advertising, tourism, casino gaming, legal, blockchain, cryptocurrency, engineering, biopharmaceuticals, and more. Recently, BLEND has chosen to focus on obtaining new e-commerce clients, and already works with Shopify and Wix. Companies upload documents that need to be translated into whatever language they choose and are then matched with the appropriate freelancers.

BLEND's solution is unique to the market, since it also enables SEO searches within such countries, and offers videos and testimonials in different languages, to help companies grow their businesses globally in a user-friendly way. "You can be the number one shoemaker in one country, but have zero chances to succeed if you don't localize your products into other markets," he added. "BLEND is sort of like a marketplace," he explained, helping companies sell items in different countries. "If products are sold in another country and their descriptions are translated poorly, then even if they are high quality, people won't buy them."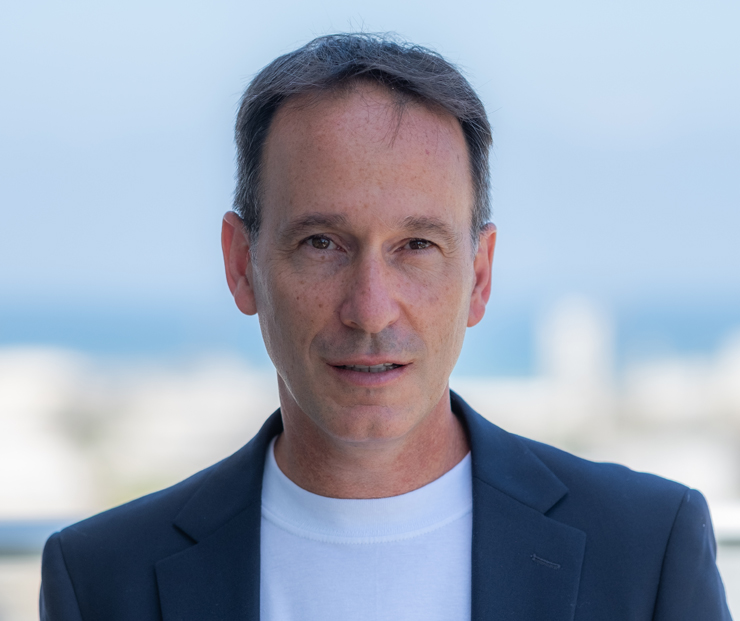 Company CEO Yair Tal. Photo: BLEND Localization

Covid-caused company shift

For each company-client, BLEND builds a team of translators who are directly in touch with that company to better understand their business. "We routinely allocate the right talents for the right clients," Tal noted, "but since Covid-19 (coronavirus), there's been a huge shift to making purchases online, and that's where we're headed." E-commerce is getting better in Israel, he added, and now the distance between oceans isn't preserved as an insurmountable obstacle for expansion."E-commerce solidified this concept that there are no 'real' borders anymore. If you know how to be local with your clients, then you're all set."

So far, BLEND has raised a total of $20 million, and completed its $10 million Series B round, led by Fortissimo Capital, in March 2021. "We've shifted from being a small translation company that offers a single product to a much larger company, and have doubled our revenues and team in 2021." Aside from Tel Aviv, BLEND has offices in Los Angeles, Atlanta, Romania, Shanghai, and Hong Kong. Currently, BLEND is looking into offering voice-over services as well, but has no solid plans to go public. "We're enjoying the ride," Tal said.