What's the next big thing after cannabis? Hallucinogenic mushrooms of course
Senior executives from the Israeli high tech industry shared which areas will be an investment hit in 2022 ahead of Calcalist and Poalim Hi-Tech's StartUp+ competition which will conclude Thursday, with two out of five finalists to win monetary prizes and services
Cybersecurity will remain a hot sector, and investments in sustainable technologies will continue to develop, as well as automation and digitization. And after cannabis had its shot, the next big thing will be hallucinogenic mushrooms. These are some of the predictions for 2022 being made by senior Israeli high tech executives ahead of Calcalist and Poalim Hi-Tech's StartUp+ competition finale, which is scheduled to conclude on Thursday. Two out of five finalists will win monetary prizes and services.

"There are several hot sectors, and I think they will remain large markets. One of those, which is quite large and has many other bottlenecks and room for innovation, is the world of data centers, both in terms of supply needs and utilization, proper use of resources, and also in terms of computing power," said Lior Handelsman, who serves as Partner at Grove Ventures. He also believes that another hot sector is digital transformation: "Our interactions with the world are becoming entirely digital. Startups are continuing to use artificial intelligence to carry out tasks that would normally be done manually, especially in medicine, finance, and information processing which I think have great potential." The third hot sector, according to Handelsman, is cybersecurity: "There's a difference between the insanely high valuations we're seeing now - which do not accurately reflect the financial reality of some of these companies - and the fact that cyber is critical and the more we develop defensive technologies to combat attacks, so do the hackers themselves. That's why I believe that there's room for additional value."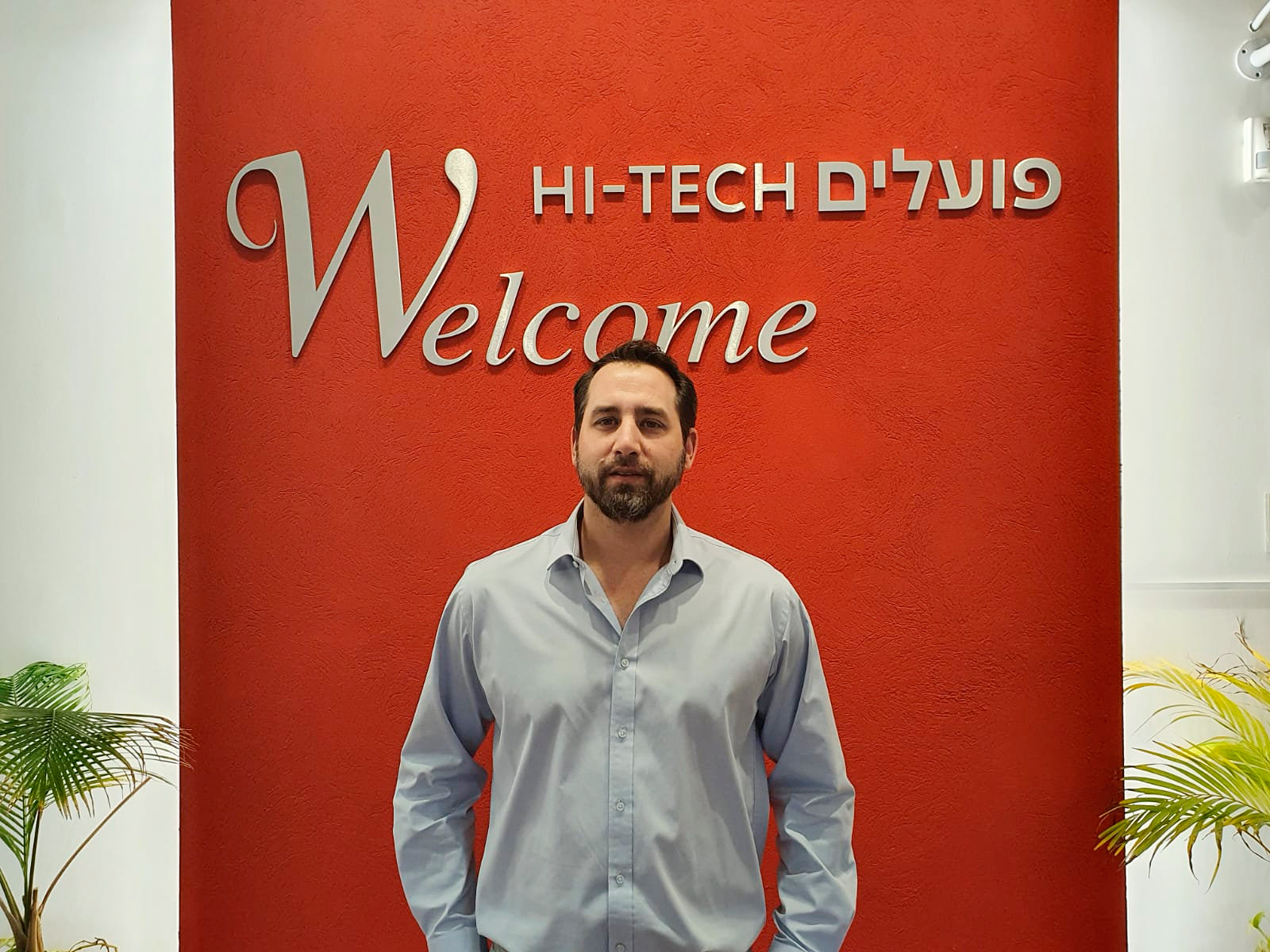 Yonatan Morag of Bank Hapoalim. Photo: Bank Hapoalim

As for the Internet of Things (IoT), he added: "Look at what happened with the car industry: now end devices can yield solutions that incorporate sensing capabilities, detect scents and sounds, and areas such as processing and communications."

Arik Kleinstein, Partner at the venture capital group Glilot Capital, said that he believes one of the most interesting fields to invest in is cybersecurity. "It isn't a new problem, and still exists but now is only becoming more exacerbated. Our world is becoming more digital, and attackers have more space to attack. The monetary drive to carry out such attacks is also growing. Organizations are at their mercy, and that's why the corporate world needs to arm itself with defensive technologies. This sector will continue to draw interest, and in Israel there is an excellent ecosystem for entrepreneurs who want to build cyber companies," he said.

An additional sector which began a decade ago but will continue to capture attention is the area of cloud-based technologies. "These days companies are creating apps based on advanced models that incorporate AI not only at the app-level but also at the cloud infrastructure level. This area will continue to expand," Kleinstein said. "No one could imagine what the pandemic would be like without these technologies. We used to order pizza over the phone, and the restaurant had to employ delivery people. During the pandemic, that would have completely fallen apart. We continued ordering food and empowering the food service industry by using apps like Wolt, but even those apps wouldn't be here if it weren't for cell phone infrastructure, the cloud, and algorithms that can manage orders and couriers. We will see many changes in industries, which haven't employed such technologies yet. This is happening in many industries from health tech to the educational sector."

Ran Schneiderman, CEO of Made, said that aside from the usual sectors such as cyber, fintech has also significantly accelerated over the past few years, and will continue to do so with insurtech. "It's a field that is branching out, and will continue to do so. We're seeing secondary insurer companies join the bandwagon. They're embracing these trends."

Similarly, the field of HR tech, which is relatively new, will continue to be a hot sector and was created out of a need to manage decentralized employees. The newest and most influential sector that Schneiderman believes will be the next hot area is sustainable investments in environmental, social, and corporate governance (ESG), which include foodtech and agritech. "For example, we've been seeing alternative meat companies pop up for a while, but now aside from the fact that we're trying to replace meat, we're also talking about its taste and shape. Several companies operate in this area, and there are special investment firms and incubators designed specifically for the foodtech sector," he said.

In addition, waste treatment and preventative technologies from creating waste is another hot area that will continue to draw interest from entrepreneurs and investors. "These days no one needs an explanation why it's wrong to use plastic," he said. "Companies are finding new solutions to cope with packaging and recycling. It's become a trend and we're only beginning to see how it will affect the world we live in as humans. Capital investment firms realize that we can't ignore this sector."

The coronavirus (Covid-19) pandemic also caused a change in the mental health and wellbeing arena, which is also beginning to expand. "It's an area that has been ignored for a long time, but is in its infancy and has room to grow," he said.

Yonatan Morag, the Business Department Manager at Bank Hapoalim's Hagalim branch in Herzliya believes that another sector that will grow is medical technologies based on hallucinogenic mushrooms. "Just like with cannabis, we're seeing more medical technologies based on hallucinogenic mushrooms develop. Lately, several companies have popped up in this area."

In addition, he said gaming startups have become a prominent player in fundraising rounds, and will continue to be a hit. "There are Israeli venture capital firms who entered the arena, and many new companies have succeeded in raising significant funds. That's a trend that is expected to continue. Funding in areas such as cybersecurity, big data, AI, and blockchain is now growing exponentially at the seed and Series A stage. The entire industry has leapt forward. If once raising $1 million was impressive, now it's pretty normal. Many foreign companies have started investing in Israeli startups and that's why we're seeing significant funding rounds."

The five finalists

Calcalist and Poalim Hi-Tech's StartUp+ competition, which is taking place for the second year in a row, will have its finale on Thursday in Tel Aviv. Out of the 250 startups that applied, only five reached the final stage. Two out of the five startups will win monetary prizes and an opportunity to take their company one step forward.

Those five startups are:

1. Luminescent, which manufactures a small, efficient, and inexpensive engine designed to generate green energy. According to the company, it is the only one that is based on liquid materials.

2. Blings.io, which develops code-based video technology similar to HTML; its video is created in real-time on a customer's device, and companies can use it in a dynamic and personalized way.

3. EverSQL, which develops an artificial intelligence-based product that automatically optimizes software and applications, and doesn't require developers or database experts.

4. DiagnoSestick, which seeks to overcome the difficulty in supervising children's teeth brushing by using a unique saliva strip test to predict cavities and tooth decay.

5. Velotix, which has developed an information processing platform for organizations that deal with very large volumes of information and are subject to external regulations, such as financial institutions and medical and insurance organizations.