Exclusive
Traffilog, SafeRide negotiating $1 billion SPAC merger
The newly-merged Israeli autotech company is in advanced negotiations to go public in the U.S. by merging with a SPAC
Two days after announcing their merger, Israeli autotech companies Traffilog and SafeRide are moving on to the next stage in their roadmap - becoming a public company. Calcalist has learned that the newly-merged company is in advanced negotiations with a U.S. SPAC to merge at a valuation of $1 billion. The negotiations are being led by Traffilog CEO Erez Lorber and SafeRide CEO Yossi Vardi, together with Ariel Halperin, Senior Managing Partner at TENE Investment Funds, which was the largest shareholder in Traffilog prior to the merger.

The merged company, which will employ close to 200 people, will focus on gathering data from vehicles in order to identify malfunctions and required maintenance according to actual wear and tear.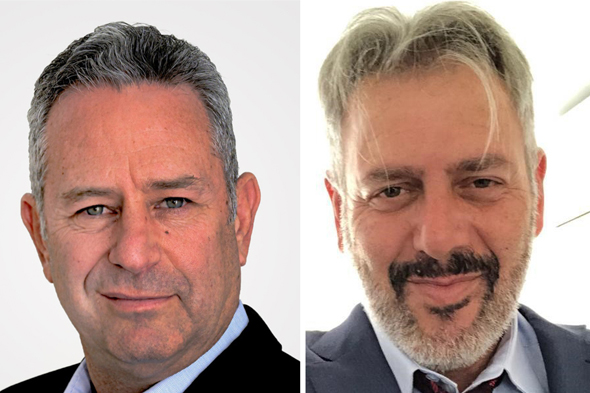 SafeRide CEO Yossi Vardi (right) and Traffilog CEO Erez Lorber. Photo: Courtesy

Traffilog was founded by Robert Izraeli in 2003 and provides telematics, advanced diagnostics, and predictive maintenance services for commercial fleets. Its clients include truck company Navistar, bus manufacturer New Flyer, and Cummins engines.

SafeRide was founded in 2016 and specializes in AI-based vehicle health management (VHM), data analytics, and cybersecurity solutions. It has raised $25 million to date, including from Naspers and ST Engineering.

Much of the data collected by modern vehicles doesn't reach manufacturers in real-time, resulting in a late diagnosis of malfunctions and ultimate recalls that cost hundreds of millions. SafeRide's technology allows it to identify these malfunctions in real-time and address them at an early stage and at lower costs.