Video reenactment company D-ID partners with MyHeritage in multi-million dollar deal
The partnership will help the companies expand and develop new AI features for historical photos
Creative Reality startup D-ID and discovery platform for family histories MyHeritage have announced that they have entered a partnership following the successful launch of Deep Nostalgia earlier this year. The partnership is expected to reach millions of dollars and will help the companies expand and develop new AI features for historical photos.

The two companies technically started a partnership when launching the Deep Nostalgia tool, helping millions of people animate the faces of their ancestors in old photographs. The feature went viral on social media and resulted in the creation of nearly 100 million animations.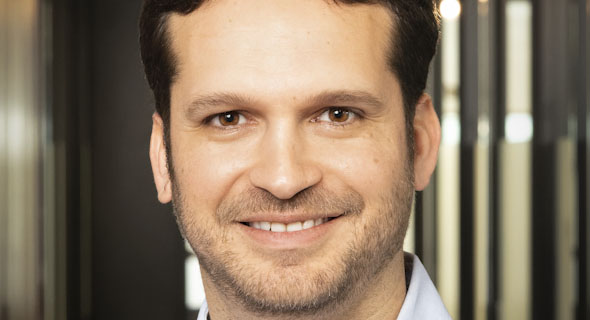 Gil Perry, CEO and Co-founder of D-ID. Photo: Yoram Reshef

"We built D-ID with the dream of empowering ordinary people to create extraordinary experiences, and are now helping people connect with their past in a way that was never believed to be possible," said Gil Perry, CEO and Co-founder of D-ID. "With MyHeritage as a partner, we are amplifying our power to do exactly that in new ways and new spaces, bringing these connections to millions of people across the globe."

Recently, D-ID's technology was used in the promotional materials of the Warner Brothers feature 'Reminiscence", allowing viewers to insert themselves into the film in a 'starring' role opposite Hugh Jackman.

"Thanks to the joint efforts of MyHeritage and D-ID, millions of people are discovering a newfound appreciation for their ancestors that transcends the generational divide," added Gilad Japhet, Founder and CEO of MyHeritage. "Deep Nostalgia resonated across the globe, and thanks to the expansion of this partnership, exciting innovations for historical photos will be coming soon."

D-ID was founded in 2017 and has raised a total of $23 million from Y Combinator, Pitango, AXA, Foundation VC, AI Alliance, Maverick, and others. It has developed a patented video reenactment technology that uses AI and deep learning. Its products range from animating still photos to facilitating high-quality video productions and creating viral user experiences. MyHeritage was founded in 2003 and is one of the world's largest consumer DNA databases, with more than 5.2 million customers. Since 2020, it has used AI technologies to help repair, enhance, or animate historical photos.