"Diversity in hiring is good for business"
Nokia VP Guy Shemesh sees great value in hiring outside the common talent pool, and with the help of organizations like itworks he insists "high-tech is not only for a certain kind of people"
Any person following the Israeli high-tech industry has likely experienced, witnessed, or heard of the shortage in manpower in the local ecosystem. Executives from international companies, as well as entrepreneurs heading young start-ups all agree that despite booming growth, new funds, and repeated adulations, this is an urgent matter for the local industry.

Since Prime minister Naftali Bennett took office almost six months ago, his government made it a national goal to increase the tech workforce from 10% of Israel's overall working force to 15%. This decision, along with the known ongoing shortage of talent, prompted new initiatives and ideas.

For example, the Minister of Science, Innovation, and Technology Orit Farkash-Cohen called for importing talent from abroad to help remedy the situation. She also named former top Intel executive Dadi Perlmutter in September, to head an inter-ministry cooperation tasked with increasing human capital in the tech industry. Additionally, according to the Ministry of Aliyah and immigration, there are over 3,000 potential new immigrants who could be integrated into the ecosystem, with possibly thousands more to follow in their footsteps.

However, despite those relatively new governmental plans, many still choose to look inward, to Israel's untapped human resources when looking for new talent. Often, they include those who do not match the common profile of the local engineering, programming, or marketing staff.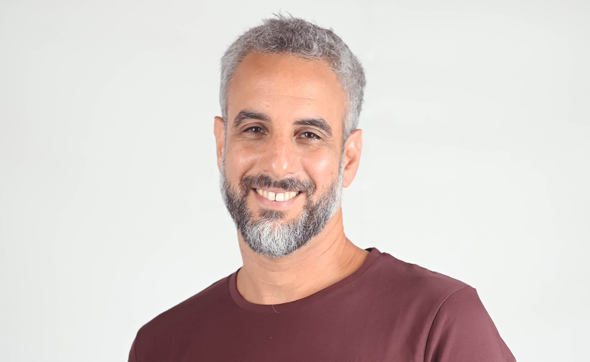 Guy Shemesh, Applications VP at Nokia. Photo: Michal Berger

"I do not believe that high-tech is only for a certain kind of people, rather, it is an industry that is pushing the entire Israeli society forward," said Guy Shemesh, Applications VP at Nokia speaking with CTech from his office in Israel. "You know, people are talking about a shortage of 15,000 or 20,000 workers, it is true but it is in today's market. If there will be a bigger supply of engineers at a lower cost, more jobs will come here. So, I think any initiative or means to have more working hands has its merits, some things are under our noses and more worth to focus on."

When talking about what is under our noses, Shemesh is referring to the emerging trend from recent years of training and introducing lesser represented communities (mainly women, Arabs and Ultra-Orthodox) into the tech workforce, without going through the more traditional route of serving in an IDF technological unit or earning a degree in computer science.

"Diversity in hiring is good for business, that's a fact. It is proven by research and leading Nasdaq companies have a high rate of diversity," Shemesh said. "We witnessed this at Nokia with higher levels of ingenuity and brainstorming when people come from different backgrounds and with different methodologies, which positivity affects our products and solutions."

Despite Nokia's decades-long global experience, it too needed assistance in hiring outside the Israeli box. "A few years ago, like everyone else, we did not have enough people in our pipelines while our hiring goals were very aggressive. We also saw that those who were coming in all look very much alike," Shemesh explained. "With Ifat, there was this discussion where they did not just send us candidates but also helped us understand where to look and what needs to be changed."

Ifat is Ifat Baron, founder and executive director of itworks, an organization that offers social and technological training programs for unskilled and unemployed individuals who wish to join the Israeli tech industry.

"We work in two tracks," she said. "First is training. There is a difference between Arab engineers and Jewish ones who often served in the IDF, in 8200, and gained experience before even going to university, and then they graduate with relevant experience. Arab engineers, on the other hand, do not serve in those units and they graduate their studies without practical experience. To bridge this gap, we offer bootcamps to help participants of our program gain professional experience. They work on real industry projects, which gives them a needed added value. The second track is placement services within the industry. We help participants by opening doors for them with potential employers. We help them with their resume, we do mock interviews and we seek feedback on our candidates from the industry."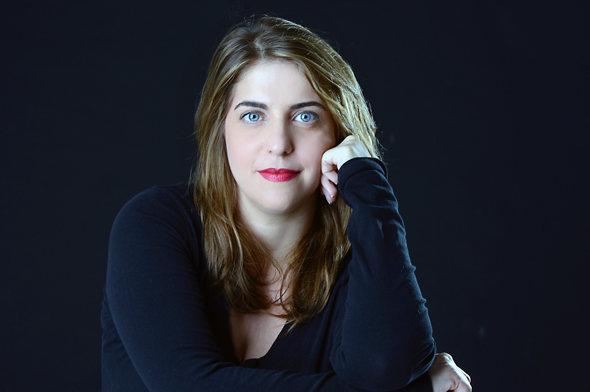 Ifat Baron, founder and executive director of itworks. Photo: Isaac Shokal

"At the moment there are more than 5,000 Arab students in engineering in Israeli institutions, last year it was 3,800. So right now, there are thousands who are capable and looking for employment. I think, that what is needed right now, and this is on the government level too, is to take a look into the high-tech's hiring policies and consider how can we enable access to that talent to join the workforce," Baron said

When discussing the upper-mentioned governmental initiatives, Baron is adamant. "I oppose bringing workers from outside. There is plenty of talent in the country that speaks the language, that is in the same timezone and that promotes the local economy," she said. "Data shows that for every high-tech job, two more are created around it, someone who works in tech might have to hire a child caregiver or maybe someone who cleans, for example, so the money stays here and stimulates the economy."

"Everyone is hiring. It is a very unique time, where demand in the industry is so high, and not only for programmers or developers. It is across the ecosystem, designers, accountants, HR professionals, a variety of positions. And we, like everyone else, look for talent through known means like 'bring your friend', or talent agencies," Shemesh added, while also explaining that Nokia "realized there are underrepresented Israeli populations in the industry such as women, Arabs, Ultra-Orthodox, and others, who simply are not even a part of the process. So, at Nokia, we tried and remedy that, and understand how to manage such a thing by connecting with groups such as Ifat's, and others."

Nokia and itworks have been working together for about five years, however, Shemesh admits that after a while the diversity grows without even noticing. "The inertia helps cement diversity and enables it to go into the regular process, that is why I think the important part in creating diversity is at the beginning," he said. "Only the other day we had a talk in the office and we realized that out of the last eight hires, half were women. Why it happened, I cannot put my finger on something specific, but as soon as diversity begins, it continues, sometimes by itself."