Opinion
Fueling the world, one insight at a time
Research going into the future of autonomous driving offers a lesson: businesses can uncover greater business value by supporting the movement and the sovereignty of data
Recall the last time you were behind the wheel of a vehicle. Let's assume the best-case scenario: say, the road and weather conditions were smooth. Maybe your journey revealed ocean-coast vistas or a bucolic tree-lined countryside on a sunny day.
Still, another factor invariably loomed: unpredictability.
Because it is annoyingly impossible to know what's literally around the corner, car manufacturers are focusing on developing tools that preempt and safeguard against the unforeseeable. And what makes your safety on the road possible given incomplete knowledge regarding a patch of black ice or a truck running a red light? Data.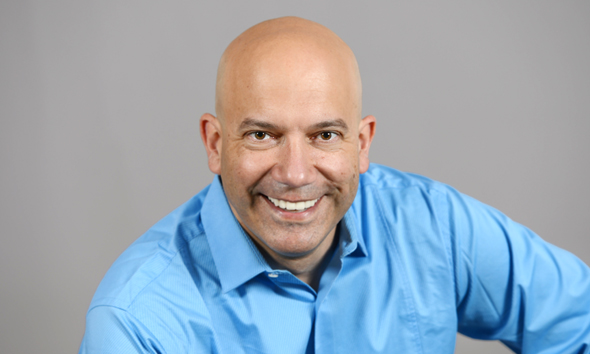 Erez Baum. Photo: Seagate
Whether your vehicle is conventional, connected, or autonomous, a great deal of road-tested data is needed to make your travels safer. The more your vehicle can sense and anticipate, the safer the ride. Data—a deluge of it—is the fuel. The leading automakers know this.
Data: 'A Significant Oversight'
The world runs on data: successful companies recognize this. Not enough of them though: McKinsey cautions that to date "most players have overlooked opportunities to monetize data from these vehicles—a significant oversight, considering how companies in other industries are aggressively generating value from data."
The good news for car manufacturers—and all industries for that matter—is this: Any data that boosts human flourishing has the potential to increase business value.
Connected cars and autonomous vehicles (AVs) offer the promise of being easier on the environment, safer, and more open to innovation. Caveats apply: without the deployment of data-rich insights and control algorithms, we could see the opposite—negative effects—as these new technologies are deployed in the world.
But those of us behind the wheel—consumers—already have interest in increasingly connected cars and AVs. A 2020 survey by McKinsey found that 37% of respondents would switch car brands to achieve improvements in connectivity. And 39% of consumers were interested in unlocking additional digital features after purchasing a vehicle.
According to a study from Fortune Business Insights, the global connected car market is projected to grow from $59.70 billion in 2021 to $191.83 billion in 2028. That's a CAGR of 18.1% between now and 2028.
Ultimately, the success of AVs depends on how we deal with data. Designing better connectivity and getting vehicles on the road with levels 2 through 5 of autonomy is a learning process that requires tons more data. Devices like cameras, lidar, and ultrasonic sensors capture massive unstructured data sets.
In order to be useful, the data in our AV research case must travel where its insights can be gleaned. In case of the research vehicles testing greater levels of autonomy, field data must go from the garage to the cloud for machine learning (ML) processing.
Massive Data = Massive Opportunity
Keep in mind that the movement of this data happens in a complicated, crowded space.
Huge data sets form an increasingly sprawling landscape—from endpoints like AV cameras to the cloud. Most data amasses at two locations—the multicloud and the edge. Far-flung and close-by alike, data is experiencing unprecedented growth. This year alone, enterprise data is growing at the average annual rate of 42% globally. Only 32% of data available to enterprises is put to use. IDC found that the more data enterprises take advantage of measures like data operations in order to leverage their data, the higher their revenues and customer satisfaction. Massive data means massive opportunity.
To take advantage of this opportunity, data collections must migrate quickly to where data can be securely put to best use, in proximity to applications.
In the case of research vehicles used by car manufacturers to fine-tune the road-readiness of future solutions, data makes or breaks everything. An average research vehicle often records 30 to 50TB of data, but can record up to 150TB. At the end of the day, a fleet of 10 to 20 advanced driver-assistance system (ADAS) research vehicles can gather up around 1.5PB. The data will need to be sent to where it can be processed, often with AL/ML tools, in a public cloud. But how do we get it there?
According to Seagate Technology's recent Mass Data on the Go report, bandwidth alone is too constricted and slow to move tons of data. That 1.5PB of data that research vehicles delivered to the garage at the end of the day? It can take up to 150 days to transfer it over an enterprise-class connection.
To banish latency headaches, companies are increasingly turning to a much faster, reliable solution: data shuttles and arrays. A research vehicle saves the data on a shuttle drive in its trunk that later easily detaches and frictionlessly travels by cargo air to the cloud where insights are extracted. The ADAS research data can also travel elsewhere, for example to storage-as-a-service clouds for backup.
Keep Your Data Sovereign & Carry On
In addition to bandwidth, security and compliance concerns can clog up data's flow. In today's data economy, data sovereignty is paramount. This is particularly manifested in Europe, where governments realize that data is power. They have paid attention to data governance and security, and come up with legislation like the General Data Protection Regulation (GDPR).
To support data governance, companies can choose data-centric clouds—storage-as-a-service offerings located near where data is created, often at the edge. A strategy that powers both data movement and data sovereignty is a way to catalyze business growth.
Here's a counterintuitive comfort: The very same factors that are obstacles to data's flow often end up becoming the reasons that free up the data.
The latency issues that bog down the movement of data don't mean that the data should be static. Instead, they prompted innovation: Secure physical shuttles are a fast and easy way to power the movement of data.
Likewise, the concern over data sovereignty should not mean that data stays siloed. Choosing data-centric, S3-compatible, secure backup clouds near where data is created is a good solution.
Ultimately, your data is your data. European countries understand this. Companies that win at business by protecting their customers get it. Keep your data agile and respect its governance—it's possible no matter how enormous and how unstructured the data sets.
The road ahead is clear: how companies will enable the movement and sovereignty of their data will determine the quality of the ride.
Erez Baum is Lyve Cloud Product and Israel Innovation Center Lead at Seagate