Mind the Tech NY2021
Leumi CEO: "This technological revolution will change our world more dramatically than the industrial revolution"
Speaking at Calcalist's Mind the Tech NY conference, Hanan Friedman also touched on the ways his bank has helped nurture local tech



"Today it is clear that we are in the process of a technology revolution, which from my perspective, will change our world more dramatically than the industrial revolution. I'm proud that Israel has played an important part in this and that LeumiTech is a material component of the Israeli tech success," said Bank Leumi CEO Hanan Friedman, speaking on Tuesday at the Mind the Tech conference in New York.

"Our strategy at Leumi is that 'Banking for Business' is 'Relationship Banking'. This is opposed to banking for retail customers and small businesses … where we implemented smart models and AI-based digital banking. Relationship banking, where we have a deep understanding of the customer's business, enables us to leverage our differentiator - we can offer tailor-made-banking-solutions for our tech customers' needs."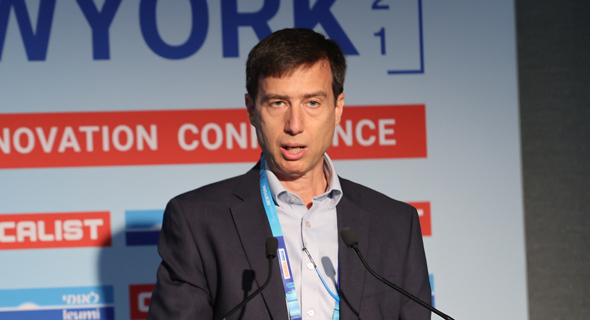 Bank Leumi CEO Hanan Friedman. Photo: Orel Cohen

Friedman told the listeners that the bank is committed to its tech customers and will make it easier for them to manage their day-to-day banking needs. "We will continue to offer you the finest customer experience that is best tailored to your changing needs in the future. And, even more important, we are committed to being your full partners - through our in-depth understanding of your business. This enables us to provide you with real-time quick solutions when you most need them. We will be there for you, at your company's major crossroads, and definitely when your company becomes a unicorn.

"And when I say 'We' it includes our new partners - Valley Bank that are committed to continue with the same strategy and with the same experienced people you know."

Friedman revealed that the bank's tech clients raised over $17 billion in the first nine months of 2021. "We are proud to be the home of many companies - 50 of which became unicorns this year, out of 70 born globally."