XTEND raises $20 million Series A for drone operating system
The Israeli startup's human-guided, AR and AI-powered drone system enables operators to safely perform extreme missions and is already deployed by the US DoD and the IDF
Israeli startup XTEND, which has developed an intuitive human/AI-operated drone system, has announced it has raised $20 million in equity financing as part of its Series A fundraising round. This round was led by Chartered Group, founded by Eyal Agmoni, with participation of early investors including: lool ventures, I3 Equity Partners, TPY Ventures, TAU Ventures, Surround Ventures, Homeward Ventures, NFX and Top Ventures.

XTEND was founded in late 2018 by two-time Emmy award-winning entrepreneurs, Aviv and Matteo Shapira, who previously sold Replay Technologies to Intel, Rubi Liani, Founder of the Israeli Drone Racing League, and Defense and UAV Specialist Adir Tubi.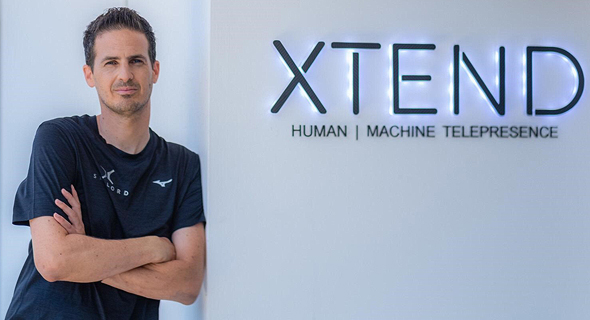 XTEND co-founder and CEO Aviv Shapira. Photo: XTEND
XTEND's advanced Drone Operating System allows any operator to expertly control a drone at extreme indoor and outdoor scenarios. As the technology simplifies the way users remotely control and experience robotic systems, the ease of use also makes XTEND's solution available to every operator, increasing the potential commercial deployment.
The U.S. Department of Defense Special Forces and Israel's Ministry of Defense tier-1 units have chosen XTEND for multiple multi-million-dollar programs to develop and deliver systems for operational evaluation, with over 300 systems deployed worldwide.