Sedric raises $3.5 million for fintech compliance platform
The Israeli startup's AI-powered platform monitors every customer engagement and auto-detects high-risk interactions to ensure compliance
Israeli startup Sedric, which has developed an AI-based compliance platform for fintechs, has announced that it has raised $3.5 million in seed funding, led by StageOne Ventures.

Sedric was founded last year by Nir Laznik and Eyal Peleg. Prominent financial services executives James Kong, former Managing Director of BlackRock; Micha Breakstone, co-founder of Chorus.AI; and Alon Shemesh, co-founder of Forter and Homeward Ventures participated in the round and serve as advisors to Sedric.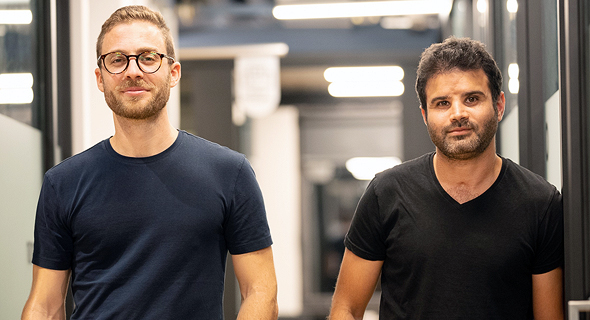 Sedric co-founders Nir Laznik and Eyal Peleg. Photo: Ilan Ben Odiz

Sedric's platform enables fintech companies to increase consumer protections and comply with changing global regulatory requirements. It's AI-powered platform monitors every customer engagement and auto-detects high-risk interactions to ensure compliance. The company said its customers include leading fintechs in Europe and North America providing trading, investing, and lending services.

Sedric explained that spending on compliance by fintechs increased by more than 200% over the past two years, yet consumer complaints against companies in the sector increased by almost 180% in the first half of 2021 compared to the year prior. The number one compliance challenge for financial services firms is keeping up with regulatory change, resulting in bottlenecks and inhibiting growth.

"The cost and reputational damage from non-compliance is a top risk for today's growing fintech industry," said Nir Laznik, Co-founder and CEO at Sedric. "Regulators around the world are racing to add more rules to protect customers, requiring continuous monitoring and real-time implementation for fintechs to navigate and grow."

"The global fintech industry is expected to reach $190 billion in 2026, and Sedric is designed to assist companies in the fintech industry aiming to protect their customers and brands," said Nate Meir, Principal at StageOne Ventures. "With significant increases in regulatory scrutiny around the world, and constantly evolving financial regulation, Sedric gives fintechs an advanced platform to manage changing regulations quickly and easily."