Mastercard and Enel X open FinSec Innovation Lab in Be'er Sheva's Hi-Tech Park
Five companies were selected to take part in the program from more than 100 applications
Mastercard and Enel X held a ribbon-cutting event this week to celebrate the opening of the FinSec Innovation Lab in 'Gav-Yam Negev' Hi-Tech Park in Be'er Sheva. The lab will focus on advancing fintech and cybersecurity for payments and energy ecosystems around the world, helping to turn ideas and solutions from smaller companies into commercial products and services.

The FinSec Innovation Lab ribbon-cutting event comes after the two companies won the tender issued by the Israel Innovation Authority, the Ministry of Finance, and Israel's National Cyber Directorate. The event was hosted by Yifat Bar Eli, Business Development Manager from the FinSec Lab, and drew over 150 individuals from across the industry as well as senior executives from Mastercard and Enel.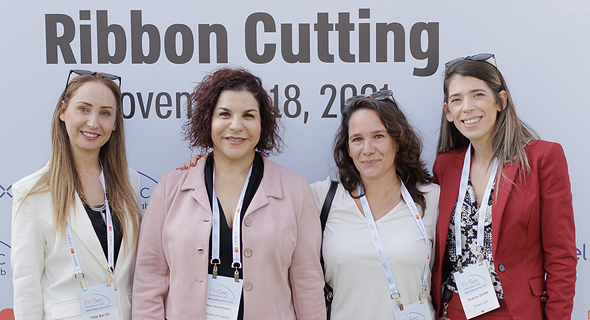 The ribbon-cutting event in Be'er Sheva. Photo: Osher Ben Sheetrit

"The main goal of the lab is to foster strategic relations and collaboration between startups and international organizations. This way, we can drive greater innovation and generate more value for key communities in Israel and around the world," said Sidney Gottesman, CEO of the FinSec Innovation Lab.

So far, five companies have been selected for the lab program: Imvision, Rescana, Mirovia Security, Connected Insurance, and Kenbi, all of who beat out a total of 100 companies that applied to be part of the program since the Call for Applications earlier this year. The next round of initiatives will start in six months and take place in the 480 square-meter space provided by Mastercard and Enel X, which provides modern environments that simulate real production settings based on real-world data.

The agenda included Yigal Unna, Director General of the Israel National Cyber Directorate; Dror Bin, CEO of the Israel Innovation Authority; Yoni Mor, Senior Director at the Ministry of Finance; Ruvik Danilovich, Mayor of Be'er Sheva; and Sidney Gottesman, CEO of the FinSec Innovation Lab.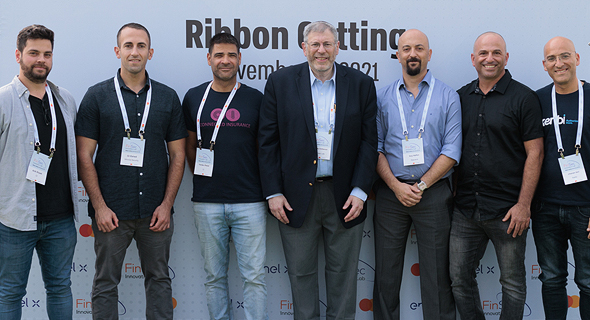 The ribbon-cutting event in Be'er Sheva. Photo: Osher Ben Sheetrit