Students are enrolling at 'Rapyd Academy' to help enter the job market
To help get the best talent, companies like Rapyd have established their own academies to internally train young graduates
"To enter the high tech industry is not that trivial," said Revital Lavie Cohen, VP of Global HR at Rapyd. "Even if you are one of the best students in Israel, it's not that easy to get into the high-tech industry without having any experience."

Those in Israel's high-tech might have heard a familiar tale: there is a talent shortage in the country and companies are rushing to find new employees to match their growth. While this might be the case, the workers that tend to benefit from that system are those already in it - those with a few years of experience and who have the leverage needed when negotiating their roles in startups. Companies that need to secure the best talent are likely poaching workers with a few years of experience already behind them, creating a void for new graduates who are ready to join the workforce.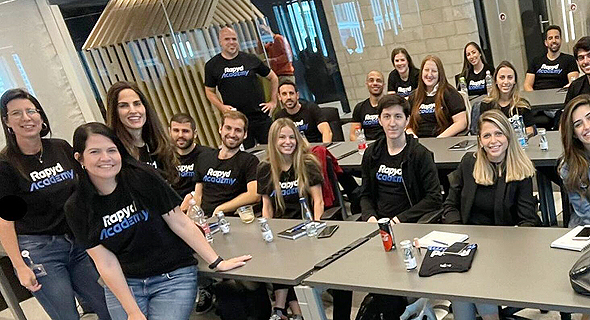 The Rapyd academy. Photo: Rapyd

Rapyd, an Israeli company that focuses on local and cross-border payments, has found a solution. The company, which earlier this year raised another $300 million and reached a $10 billion valuation, has established its own internal academy to train young graduates with the intention to hire them at the end of a three-month course. According to Lavie Cohen, it can help both the company and the students secure positions that need filling.

"It's actually like a win/win situation here. You can bring people on board, grow very fast, and bring the most talented people, who are very young, creative and different, to the organization," she told CTech. The first cycle of the academy concluded earlier this year with 18 students (12 of which 'graduated'), and the second one is about to start with 30 selected new graduates. During the course, all students will receive a salary and have in-depth guidance in JavaScript, HTML, React CSS, Node.js, as well as the fintech industry generally and the Rapyd stack.

The intention is that Rapyd integrates these graduates directly into their development teams. Whereas it can be difficult to find and secure new talent, Rapyd's approach to spotting young talent and training them from within can help the company accelerate the experience for students who might struggle to get their foot in the high-tech door.

"The whole three months is actually preparing them and taking someone… and within three months giving them the experience like they are programmers after two years," Lavie Cohen continued, who herself only joined Rapyd earlier this year. She told CTech that coming from a background in HR, the "insane" growth the company is facing and ideas for the academy were mentioned when she first met CEO Arik Shtillman. "When they come out of university, even if they came from the top of their universities in Israel, usually they don't have the practical experience - that's the issue."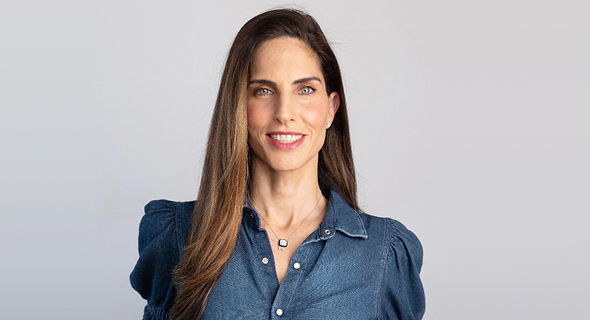 Revital Lavie Cohen, VP of Global HR at Rapyd. Photo: Rapyd

Students have no commitment to the company once they graduate, and the academy could appear like a godsend for other companies who may face the same problem. According to Lavie Cohen, the risk of other companies poaching these newly trained students is low. Since the course is tailored to Rapyd's stack and they're exposed to the company's culture for the entire time, they're already treated as new employees who have a place at work. "They know how it looks, how it feels, to be part of Rapyd," she continued. "They meet people and make friends… I really believe that people need to choose and to have their own choice. We don't believe in forcing someone because we think Rapyd is a great place to choose."

Rapyd is currently looking to fill roughly 350 positions - no easy feat - and so its academy can be the perfect way to help find talent. The first cycle was so successful that Lavie Cohen says the company will be offering the academy across a variety of different domains. In fact, Rapyd has since dedicated one of its seven office floors to focus solely on the efforts of the academy and its graduates.

"It is an opportunity for graduates and helping the ecosystem to get stronger," she concluded.