Intel acquiring Israel's Screenovate for $150 million
The Israeli company, founded in 2010, developed a technology that enables smartphone screens to be projected onto TVs and computers, and can also be used to scan, print, and copy files
Israeli startup Screenovate, which develops screen duplication solutions, is being acquired by Intel. The amount being paid for the company was not announced, but according to Calcalist estimations is believed to be in the region of $150 million.
Screenovate, founded in 2010, developed a technology that enables smartphone screens to be projected onto TVs and computers, and can also be used to scan, print, and copy files, as well as to transform a tablet or smartphone into a game controller. The company's platform covers a wide matrix of devices, chipsets, and form factors. This technology is very significant to Intel as it will allow it to strengthen its Evo platform and provide an improved user experience on PCs. Intel surveys have shown that many customers are seeking smoother transitions between their devices, especially their smartphone and PC, which is a solution Screenovate has been building for over a decade.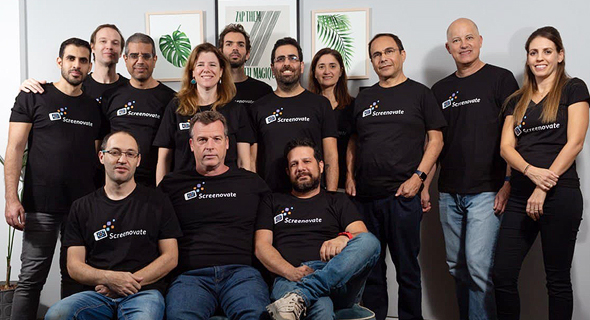 Screenovate team. Photo: Screenovate

Screenovate has raised just $8 million to date, including from Intel Capital. The company was founded in 2010 by CEO Joshua Glazer, Arnon Catalan, Gilad Ben-Yossef and Matan Shapira. The company employs 40 people in its headquarters in Ra'anana, and they will now all join Intel. Glazer and Catalan also co-founded Gteko, which was sold to Microsoft in 2006 for $110 million.

Screenvoate has been operating largely under the radar, recording annual sales of several millions of dollars.

"Screenovate is a pioneer and leader in developing technology for advanced integration between end devices based on different operating systems and has strong partnerships with leading players in the industry," said Glazer. "The opportunity to become part of Intel with its market coverage, technological power and excellent connections opens new horizons for all of us."