Intel shuts down sports division, sells part of it to Verizon
The division was largely based on the 2016 acquisition of Israeli company Replay, which developed an advanced sporting events viewing experience. Calcalist learned that most Israeli employees were offered to move to Mobileye
Intel is shutting down its sports division, much of which was based on the 2016 acquisition of Replay. The Israeli company developed a 3D technology called Trueview, which enabled watching sporting events in 360 degrees using an array of cameras.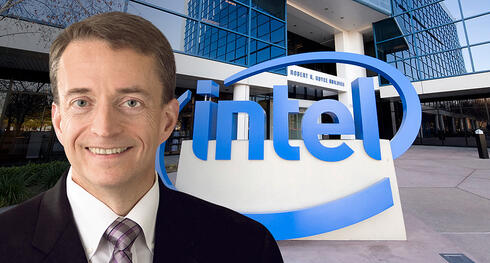 Intel CEO Pat Gelsinger Photo: Bloomberg

There was speculation already in May that Intel was seeking to end its activity in this field, as part of the strategic assessments made by the company following the arrival of new CEO Pat Gelsinger. Intel hired American investment house PJT Partners to sell the division, and there had been rumors in the past that the sports division would merge with a SPAC. However, it has now become clear that part of the operation will be sold to the American communications giant Verizon while the rest will be simply shut down.

The Intel sports division's technology is currently installed in 19 NFL stadiums and several soccer stadiums in Europe. In Israel, the division has about 120 workers, most of them working in R&D. Calcalist has learned that most of the Israeli employees have received offers to move to Mobileye, which Intel acquired in 2017.

Intel stated that it is "removing volumetric video from Intel's roadmap to focus on advancing innovative technologies that better support our core businesses and IDM 2.0 strategy. Our main priority is to ensure a smooth transition for potential acquirers, employees, customers, and partners."."

This is not the first acquisition made by Intel in Israel which it has given up on. It was preceded by the mapping activity of the company Telmap, which the company acquired for $200 million before shutting down, as well as, the mobile activity the company acquired in the country, only to sell it at a significant loss to Marvel.