Fintech unicorn Tipalti quadruples valuation to $8.3 billion in $270 million Series F
The Israeli company currently processes over $30 billion in total annual payments volume — growing 120% year over year
Israeli fintech company Tipalti announced on Wednesday that it has raised $270 million in Series F funding at a valuation of $8.3 billion, bringing its total funding raised to date to just over $550 million. The round, which was first revealed in Calcalist last month, sees Tipalti quadruple its valuation from its $150 million Series E last year. The round makes Tipalti the second most valuable fintech company in Israel after Rapyd and among the 15 most valuable fintech firms in the world. The entire Series F will enter company accounts, but Tipalti is planning a funding round dedicated to secondary deals during next year in which employees will be able to sell shares.

The round was led by G Squared and also includes significant investments from new investors Marshall Wace and funds and accounts managed by Counterpoint Global (Morgan Stanley), in addition to current investors Zeev Ventures, Durable Capital Partners, 01 Advisors, and others.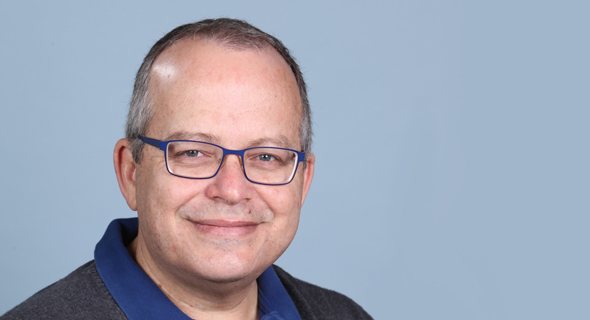 Tipalti co-founder and CEO Chen Amit. Photo: Hagop Istanboulian

"We have grown and have doubled our revenue," Tipalti co-founder and CEO Chen Amit told Calcalist. "Investors understand the magnitude of the opportunity in our sector. Our dominance in the market is such that investors believe we will be the market leader. We have great success in client retention which in my opinion is the most important factor and illustrates our growth."

Amit explained that Tipalti's platform is focused on the responsibilities of the CFO. "The heart of our activity is in the CFO's office and its needs in regards to receipts, suppliers, payments, and expenses. We will continue to invest in this product the way we did until now," said Amit. "The CFO will run his business through our platform the way sales managers run theirs through Salesforce."

Amit doesn't see any sign of the fintech sector cooling off and is in no rush for Tipalti to go public. "I'm not sure this is our final funding round before an IPO," he said. "We are growing and as long as we can continue this way in the private sector we will remain there. I don't know if we will go public in two years or four years. The fintech market is attracting more investments than ever and I believe this industry is still in its early days."

Tipalti currently employs 720 people, 300 of them in Israel. It plans to expand its workforce in Israel by an additional 300 people in the coming year as it enters its new headquarters in Tel Aviv.

Tipalti currently processes over $30 billion in total annual payments volume — growing 120% year over year. Last October, the company announced its Series E round — $150 million at a $2 billion valuation. This year it acquired cloud procurement solutions provider Approve.com, and added new integrations with complimentary financial tech stack providers. Tipalti also passed the 2,000-customer mark and opened new offices in London, Plano, Texas, and Toronto.

Amazon Twitch, GoDaddy, Roku, Wordpress.com, and ZipRecruiter are all among Tipalti customers, reducing their operational workload by 80% and accelerating the financial close by 25%, according to the Israeli company.

In the U.S. alone, mid-market companies, defined as those with revenues between $10 million and $1 billion, account for more than one-third of employment and about 40% of GDP. The challenges brought about over the last two years with Covid-19 and other macro changes have also accelerated the transformation in how companies are managing financial operations.