Medical device startup TruLeaf receives funding to fight heart condition
The startup is developing a Transcatheter Mitral Valve Replacement solution to treat Mitral Regurgitation
TruLeaf Medical, an Israeli medical device company which develops solutions for a heart condition, has received approval for a NIS 5.2 million annual budget (approximately $1.65 million), with more than NIS 1.5 million (approximately $480,000) coming from the Israeli Innovation Authority (IIA). TruLeaf has received a total of more than NIS 8 Million in grants from the IIA to date.

TruLeaf Medical was founded in 2016 by the late Prof. Uri Rosenschein, Netanel Benichou and Benjamin Spenser, bringing vast medical experience in structural heart disease and transcatheter valve design. The three partners set out to create ground-breaking treatment for Mitral Regurgitation (MR) and developed a Transcatheter Mitral Valve Replacement (TMVR) solution they hope will save the lives of numerous MR patients worldwide. The Mitral Valve global market was estimated at around $5 billion in 2020 by Medical Device + Diagnostic Industry (MD+DI) and is projected to grow by 20-25% per year in the next 5 to 10 years. The device has already completed animal studies and is set to be tested in humans in the near future.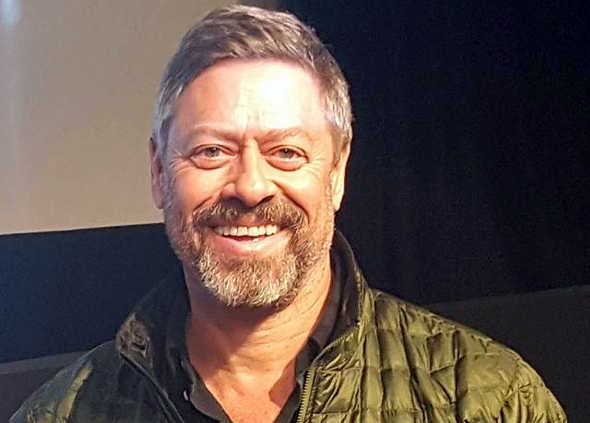 Dr. David M. Milch, Founder and Chairman of AllMeD Solutions. Photo: Courtesy
Dr. David M. Milch, Founder and Chairman of AllMeD Solutions, the parent company of TruLeaf, which will also take part in the funding, said: "These are exciting times for Israel's medical community and medical device industry. In direct correlation with AllMeD's strategy to support its subsidiaries in developing breakthrough, world-changing medical devices, we see the support from the Israeli Innovation Authority as a show of trust and confidence in our mission, and in TruLeaf's technology and enormous potential."
Professor Oz Shapira, Chairman of TruLeaf's Board: "Based upon a sound understanding of the mitral valve pathology and pathophysiology, and given its promising results in animal trials, I am confident that the TruLeaf RoseDoc TMVR platform designed by two of the most experienced and successful structural heart disease engineers in the world, will be a game-changer in the mitral valve space, offering safe and effective treatment to millions of MR patients worldwide."