Keter Plastic IPO suffers another blow as losses grow
The Israeli manufacturer and marketer of resin-based household and garden consumer products postponed its Wall Street IPO last month due to negative market sentiment and has now reported a loss of 35 million euros in the third quarter of 2021
Keter Plastic, which recently postponed its Wall Street IPO, has updated its public offering prospectus, revealing its results for the third quarter of 2021. According to the update, while Keter's revenue climbed by more than 20% to 375 million euros (approximately $422 million), the company's losses continue to grow, reaching 35.3 million euros ($39.7 million) in the third quarter compared to a loss of 17.8 million euros ($20 million) in the same quarter in 2020.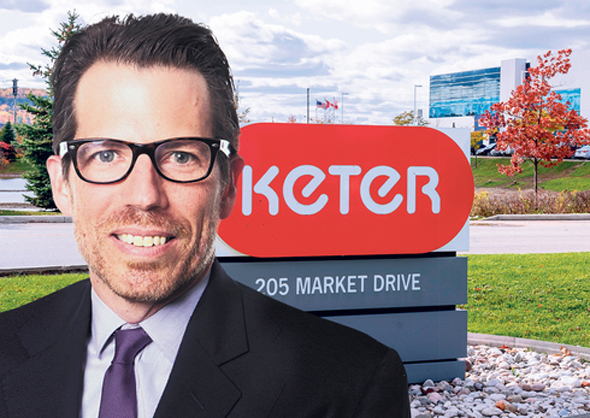 Keter CEO Alejandro Pena. Photo: Carlos Aristizabal and Shutterstock

Calcalist revealed last month that the Israeli manufacturer and marketer of resin-based household and garden consumer products decided to postpone its IPO, which was set to be completed before the end of the year. Calcalist learned that the reason behind the postponement was the negative indications Keter received from the institutional U.S. market regarding the company's valuation. The big loser from the delay in the public offering is Keter CEO Alejandro Pena, who was hired in 2018 for the purpose of taking the company public, but has failed to date.

Private equity firm BC Partners, which purchased 80% of Keter for 1.4 billion euros ($1.5 billion) in 2016, is also among those disappointed with the outcome as it was hoping to use the IPO money to reduce the debt it took on when acquiring Keter.