Appointments
Saffron-Tech appoints Tal Wilk-Glazer as CEO
A former Salesforce Regional Director of Eastern Europe, Africa, and Israel, Wilk-Glazer has helped large companies with digital transformation. The agritech company develops a unique automated system for growing saffron
The Israeli agro-tech company, Saffron-Tech, a subsidiary of U.S. company Sativus Tech, announced on Tuesday its appointment of Tal Wilk-Glazer as the new CEO. Wilk-Glazer joined the company after finishing her previous position at Salesforce Industries as the Regional Director of Eastern Europe, Africa and Israel.

Wilk-Glazer has over 20 years of experience in leading international technology and communications companies aside from Salesforce, such as Vlocity and cVidya, and is one of the founders of the Vibo app, a smart application that oversees the construction process for homeowners.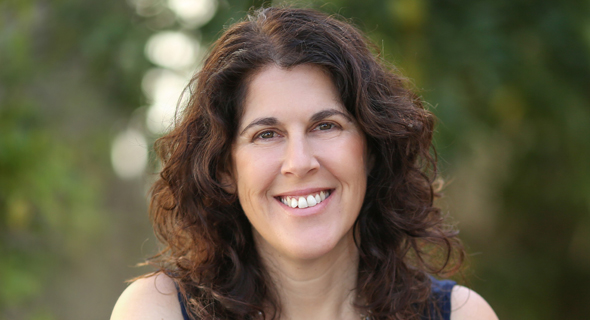 Tal Wlk-Glazer, CEO of Saffron-Tech. Photo: Stav Ben Yair

Wilk-Glazer has in-depth and comprehensive knowledge in IT and telecommunications. Over the past few years, she has accompanied large companies in the process of digital transformation and transition to cloud computing, and has led them to success. She holds a bachelor's degree in medical sciences from the Hebrew University of Jerusalem, and a master's degree in business administration from the Technion Institute of Technology.

Saffron-Tech was established in July 2020, and develops unique technology for cultivating the herb saffron in a controlled and mechanized manner under strict laboratory conditions. Saffron is considered the most expensive spice in the world and is known as "red gold." The company's unique technology enables growing the plant in automatic-growing containers that are remotely managed in indoor laboratories, ensuring a high-quality supply year-round, while saving on natural resources and manpower.

"I am very pleased to join a fascinating company that defines and leads a completely new market category. Joining a groundbreaking Israeli agro-tech company with a unique vision, which will fundamentally change the saffron market we know today, is a real challenge and opportunity. I believe that the experience I bring in leading complex development processes will allow me to take the company to the next level, and I am looking forward to addressing the agricultural, technological, and business challenges we will face," she said.