Reposify raises $8.5 million Seed round to manage exposed internet-facing assets
The Israeli cybersecurity startup's platform enables security teams to detect, prioritize, and manage all exposed internet-facing assets that are centralized or remote across on-premise, subsidiary, cloud, or third-party assets
Reposify, which has developed an External Attack Surface Management (EASM) platform, announced on Tuesday that it has raised Seed round funding of $8.5 million from two U.S.-based VCs, Joule Ventures and First Rays Venture Partners, alongside several industry expert angels. Reposify's platform enables security teams to detect, prioritize, and manage all exposed internet-facing assets that are centralized or remote across on-premise, subsidiary, cloud, or third-party assets.

The need for visibility into external-facing assets and its related exposures has dramatically increased due to a growing number of digital transformation initiatives, such as shadow IT, weakening of the enterprise perimeter, and increased work from home options. Reposify created an algorithm that automatically identifies and associates every internet-facing asset with the organization that utilizes it.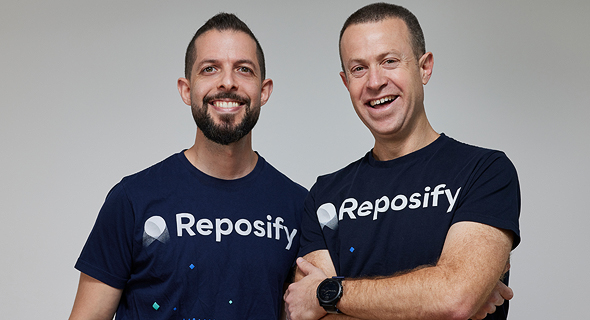 Reposify CEO Uzi Krieger (right) and CTO Yaron Tal. Photo: Reposify

Reposify has hired Uzi Krieger, an experienced business executive, as CEO to spearhead its growth. "These are exciting times, as Reposify is taking a key role in shaping the way companies move faster and easier while securing their internet-facing assets," said Krieger.

The funding will enable the company to expand its R&D team to meet its customer's growing needs and expand its activity in the U.S. market. Reposify, which was founded in 2020 by company CTO Yaron Tal, currently employs 25 people.