Playtika leads $10 million Seed investment in Edge Gaming
The Israeli startup has developed a platform which allows any player to generate "Playables" - custom mini-games that are reproduced from existing gameplay moments
Gaming giant Playtika is leading a $10 million funding round in fellow Israeli company Edge Gaming, which was founded less than a year ago. The round also includes participation by existing investors, Stardom Ventures and AnD Ventures. Edge Gaming has raised a total of $12 million to date, with its pre-Seed funding closing in July.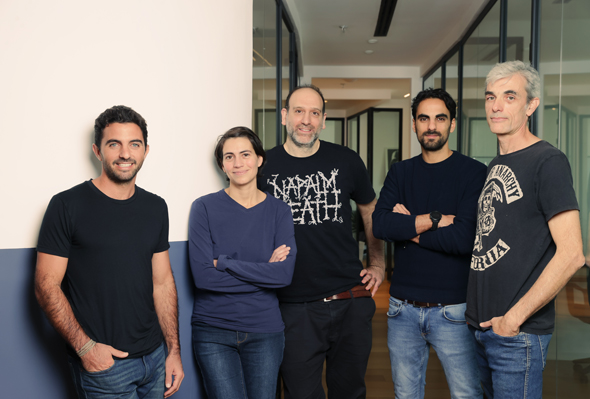 Edge Gaming team. Photo: Tomer Aviv

Edge Gaming, co-founded by brothers Asaf and Omri Gazit, has developed a platform which allows any player to generate "Playables" - custom 15-30 second mini-games that are reproduced from existing gameplay moments. Playables can be instantly created and shared. The platform leverages a patent-pending deep tech engine and differs from mod creation, which can take between hours and weeks.

Edge Gaming's platform is currently in closed beta and the company plans to commercialize it during next year, initially with popular AAA titles like CSGO. The company will offer a subscription for its platform and plans at a later stage to sign cooperation deals with leading content creators in the gaming sector. Edge currently employs 17 people and plans to increase its workforce to 40 people by the middle of 2022.