Appointments
Namogoo hires two new executives to support global expansion
Sari Brosh Rechav was appointed as COO and Yaron Schechtman was named SVP of Global Sales at the company that helps websites prevent their potential paying customers from getting distracted by third-party offers, coupons, or discounts
Namogoo, which has developed a digital journey continuity platform, announced on Thursday that it has appointed Sari Brosh Rechav as COO and Yaron Schechtman as SVP of Global sales. Rechav will oversee Namogoo's day-to-day operations, with a particular focus on ensuring that the company successfully executes its product-led growth roadmap. Schechtman will manage Namogoo's Revenue Org, accelerating market penetration in the U.S., Europe, the Middle East, and Africa, and in other global markets supporting the company's expansion of new products and services.

Namogoo helps websites prevent their potential paying customers from getting distracted by third-party offers, coupons, or discounts that might tempt them into leaving the current website and migrating somewhere else.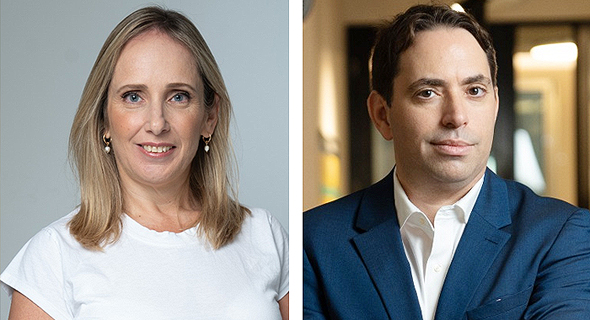 Sari Brosh-Rechav (left) and Yaron Schechtman (right) are Namogoo's new appointments. Photo: Rami Zarnigar
Sari Brosh Rechav previously served as Israel CEO for Lumos Global and as VP at SpaceIL. She also worked for more than 15 years at ECI, where her last role was head of Access Division R&D. Sari holds a Bachelor's and Master's in computer science from Tel Aviv and Bar Ilan Universities.
Yaron Schechtman previously served as VP of global sales for Syte; as VP of global sales and business development of HERE Mobility Division (owned by Audi, Volkswagen & Daimler); and as VP of global sales & business development at Viber, one of the world-leading messaging apps, which was acquired by Rakuten in 2014 for $920 million. Yaron holds a Bachelor's in business administration from the Hebrew University of Jerusalem and a Master's in Law from Bar Ilan University.