Appointments
Venture group Team8 appoints two new partners and CTO
Former Check Point exec Roy Heldshtein was named as Partner and Chief of Operations, Galia Beer-Gabel was promoted to the role of Partner, and Gal Hochberg was hired as CTO
Global venture group Team8 has announced the appointment of former VP of Finance at Check Point Roy Heldshtein as Partner and Chief of Operations, the promotion of VP Business Development and Operations at Team8 Fintech, Galia Beer-Gabel, to the role of Partner, and the addition of co-founder of ClearX, Gal Hochberg, as group CTO.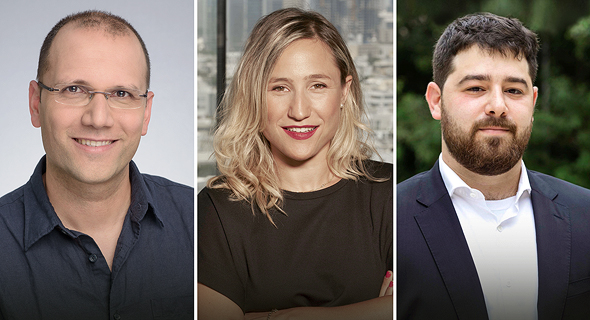 Gal Hochberg (from right), Galia Beer-Gabel and Roy Heldshtein. Photo: Ron Kedmi

Heldshtein will oversee the day-to-day administrative and operational functions of the business. Heldshtein brings two decades of business and technological experience and joins Team8 after serving as VP of Finance at Check Point for the past 12 years.

Over the past two years, Galia Beer-Gabel has served as Team8's VP of Business Development and Operations. In this position, she has been instrumental in building Team8 Fintech and played a significant role in establishing the ongoing management of the group's fintech companies. Galia will now transition into the role of Partner in the group. Beer-Gabel previously worked for six years at PayPal as Head of Business Development and Sales, managing the company's strategic growth across Sub-Saharan Africa, Israel and Eastern Europe.

Gal Hochberg returns to Team8 after being a founding partner and CEO of ClearX, an enterprise blockchain company that is engaged with many of the world's largest communications corporations such as Vodafone, Telefonica, and Deutsche Telekom.