Exclusive
Salt Security to join Unicorn club after reaching $1.5 billion valuation
Alphabet's independent growth fund CapitalG is believed to be among the investors in the $120-150 million round by the Israeli API security startup which has tripled its valuation in just seven months
API security company Salt Security is raising $120-150 million at a valuation of $1.5 billion, Calcalist has learned. Salt raised $70 million in a Series C in May of this year at a $500 million valuation. It is believed that Alphabet's independent growth fund CapitalG, who has already invested in other Israeli cybersecurity companies such as Orca Security, will also be investing in Salt's latest round.

Salt was founded in 2016 by Roey Eliyahu and Michael Nicosia and has raised $131 million to date, with $120 million being raised within a single year. Its investors include Advent Tech, Alkeon Capital, DFJ Growth, Sequoia Capital, Tenaya Capital, S Capital VC, and Y Combinator.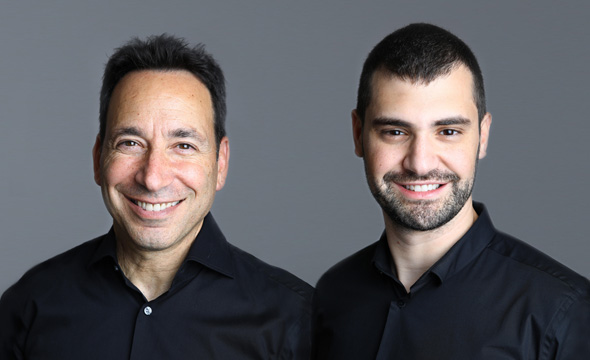 Salt co-founders. Photo: Seli Ben Arie

The company's revenue rate has increased significantly over the past year, creating huge interest in Salt by investors aiming to ride the API security trend. Salt's main rival, Israeli company Noname Security, announced last week that it has raised $135 million at a $1 billion valuation. Imvision, which is another Israeli company active in the sector, was acquired by U.S. powerhouse Intuit for $50 million last week.

Salt employs 150 people, half of them in Israel and half in the U.S. Fortune 500 companies such as Equinix, Finastra, TripActions, Armis, and DeinDeal, are among the company's clients.