Analysis
Secondary tech deals are transforming Israel's economy
Hundreds of millions of dollars from secondary-share deals went into the pockets of employees, investors, and entrepreneurs in 2021, changing the face of the tech industry as well as the local economy
Some $25 billion flowed into Israeli startups in 2021. However, that massive figure overshadows the hundreds of millions of dollars which can't be precisely calculated, and didn't end up in company accounts but rather entered the pockets of founders, investors, and occasionally even employees through secondary-share deals. These deals enable entrepreneurs and investors to sell shares without the need to significantly dilute their holdings.

It must be noted that far higher sums flowed through the public route. According to estimates, $5 billion in funds from initial public offerings (IPOs) flowed directly into the pockets of entrepreneurs, investors, and executives in 2021, compared to only $1.5 billion in 2020. Those sums are changing the face of the high tech industry, as well as the Israeli economy.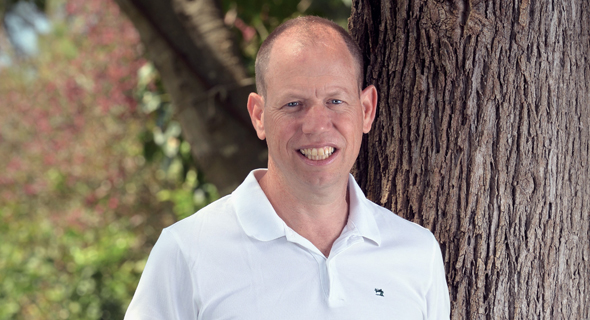 Gili Raanan of Cyberstarts. Photo: Yossi Zeliger

For many, secondary-share deals are the real dream. For a young entrepreneur it presents the opportunity to receive handsome sums prior to an exit. It gives early-stage investors a chance to make a decent exit yet still retain some of their holdings in the company. And for employees it presents a significant sum that can help ease mortgage payments.

Many venture capital funds like Cyberstarts (headed by Gili Raanan), and YL Ventures were able to make returns of hundreds of percent thanks to the sale of shares they held in cybersecurity companies which initiated secondary deals. Many companies like Moon Active raised hundreds of millions of dollars, with all of the cash flowing into entrepreneurs and employees' pockets, mainly since the company didn't need the cash. While many companies didn't hesitate to highlight their secondary deals, some were more modest. For example, Transmit Security raised $543 million, with a large portion being used to acquire shares from managers and employees. The company hasn't raised funds since its inception, and the purpose of the round was to enable funds and other leading entities to join.

Younger companies such as Wiz, viewed secondary-share deals as an opportunity to give investors a chance to make a quick exit, and provided an alternate door for investors who struggled to participate in investment rounds.

One of the phenomena of 2021 that will most likely take center stage next year is the early stage at which secondary deals are being made. In the past, an employee needed to work at least 3-4 years before a company would allow them to sell their shares. An early-stage investor would also need to wait a few years before their investment matured, and an entrepreneur couldn't dream of a big payday before the company started to sell and become a significant player.

Today, more and more companies are reporting secondary-share deals in earlier rounds. Employees who have been with a company for a year are often given the opportunity to sell some of their holdings and pocket hundreds of thousands of dollars even before the ink has dried on their contract.

There are many reasons for this, but the main one is the relentless battle over finding quality employees. An additional reason is that investors want to be involved in companies who they believe will be the winning horses.