Grove Ventures raises $185 million fund for early-stage startups
The Israeli fund will focus on domains such as edge computing, cloud infrastructure, data infrastructure and management, developers' tools and software, DevOps, AI and automation
Grove Ventures, an early-stage venture capital firm headquartered in Tel Aviv, announced on Thursday the closing of 'Grove III', a $185 million fund that will invest in early-stage (Pre-Seed, Seed and Series A) Israeli startups.

The fund will focus on tech and science innovations in domains such as edge computing, cloud infrastructure, data infrastructure and management, developers' tools and software, DevOps, AI and automation. With the announcement, Grove Ventures will have close to half a billion dollars under management. The VC's portfolio numbers over 20 companies, including Wiliot, RapidAPI, ActiveFence, Lumigo, Metrolink, Navina, env0 and CommonGround.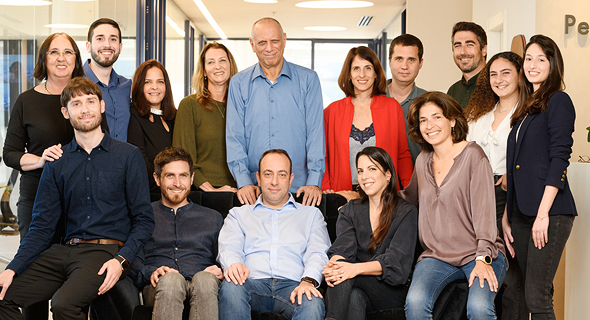 Grove Ventures team. Photo: David Garb

The fund also officially announced on Thursday the promotion of Renana Ashkenazi from Principal to General Partner. Ashkenazi is a graduate of Unit 8200 who formerly led a product team at Applied Materials. She joins Managing Partner Dov Moran inventor of the USB flash drive who sold M-Systems to SanDisk for more than $1.6 billion; Lotan Levkowitz, who comes from a diverse background as an advisor and investor; and Lior Handelsman, one of the founders of SolarEdge, the only Israeli company listed on the S&P 500 index and a graduate of Unit 81, a top intelligence unit of the IDF.