Gateways to Israeli Tech
Renana Ashkenazi, Grove Ventures: The most exciting part of investing is the people you invest in
Speaking to CTech as part of a special investor survey, Renana Ashkenazi, General Partner at Grove Ventures, said the HR crisis "may hold an opportunity as it can also push the industry to find creative solutions in training and bringing new populations to the industry"
"We see a lot of startups working on productivity solutions and HRTech products, creating fierce competition in the domain. It obviously does not mean that there is no room for new startups, but it does mean that a sharp differentiation and value proposition is required," says Renana Ashkenazi, General Partner at Grove Ventures.
Ashkenazi shared her views in CTech's exclusive investor survey conducted with participants of the Poalim Hi-Tech and Calcalist Road Show event. The event brought together dozens of startups who pitched their venture to more than 20 leading Israeli investment groups and investors.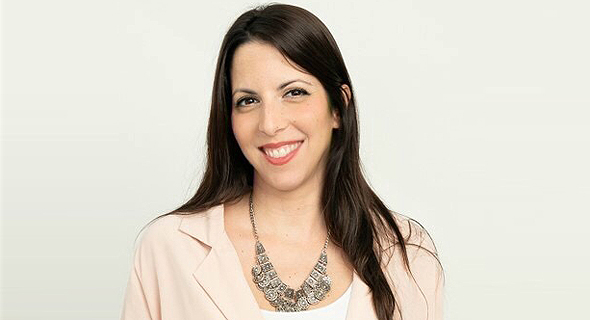 Renana Ashkenazi of Grove Ventures. Photo: David Garb
What trends are you most excited about investing in?
Let's start with a non-trend – the most exciting part of investing is the people you invest in, and at Grove Ventures we are always excited to invest in exceptional people in a variety of verticals. But going back to trends - at the beginning of 2020, the number of bytes in the digital universe was 40 times bigger than the number of stars in the observable universe. That's a lot of data, and growing - current estimates are that 1.145 trillion MB are created each day. But existing data infrastructure is unable to support future growth; Data infrastructure and capacity is growing significantly slower than data creation. This leaves room for exciting trends and solutions around the edge (how you acquire/mine data), around cloud and data centers (how you process the data and make data centers cheaper, faster, and more powerful to support exponential data growth) and AI and analytics (How do you leverage state of the art AI, Machine Learning and advanced algorithms to extract meaningful insights).
This thesis crosses verticals and business domains, but the engineer in me is particularly excited about innovations in those areas that include deep technological breakthroughs in Digital Health, Space Tech, FemTech, and Semiconductors among others.
What's your latest, most exciting investment?
The last published investment led by Grove Ventures was in data pipelines revolutionizer Metrolink. We are very excited to see what the future holds for this great team of innovators.
Which industries seem well-positioned to thrive long term? What companies are you excited about (whether in your portfolio or not), which founders?
We believe that many industries are going to undergo tech transformations and thrive in the coming years (enterprise IT, manufacturing and supply chain, digital health, biotech, Space, DevOps, financial operations are the immediate suspects). But more specifically, COVID has accelerated every single digital process that was already in the making, and some that we haven't even thought about. If you think about how we coped with the pandemic, it was through digitization of every single aspect of our lives, from how we do our groceries to how we learn and how we consume our health services. Industries that are better positioned for such an accelerated digitization are my best bet.
What areas are either oversaturated or would be too hard to compete in at this point for a new startup?
It's difficult to point to areas that have passed a significant tipping point in terms of tech transformations, but there are areas in which differentiation is trickier. With talent in the driver's seat and hiring and retention becoming companies' most pressing issues, we see a lot of startups working on productivity solutions and HRTech products, creating fierce competition in the domain. It obviously does not mean that there is no room for new startups, but it does mean that a sharp differentiation and value proposition is required.
What are you - as an investor - looking for in an entrepreneur or a startup?
Most VCs will either qualitatively or quantitatively give you a score on 3 aspects: team, product/technology and market. There are many things we look for when evaluating a company, but at the core we are looking to see that there is a big market — open to disruption (and in this market, there are customers in pain, who buy); that the company has a strong, differentiated and protected product to offer; and most important – that this is the best team in the world up for the challenge. Investors invest in people, and they'll choose a winning team with a mediocre idea any day over a mediocre team with a great idea. Keep in mind, a strong team is not a group of strong individuals. Team dynamics is more crucial than you can imagine.
What is your approach to VC involvement in the management of the companies they invested in?
First VC rule – do no harm. While we see our role as a VC fund extending far beyond funding, we do trust the founders we work with to lead their own businesses and always keep in mind who sits in the driver's seat. As firm believers in value add investments, other than our board seats our value creation materializes in the General Partners' work with the startups and with the dedicated business operations team we have within our fund to help with everything including strategy, opening new markets, bringing new clients, creating partnerships, helping with HR, marketing, follow on investments, etc. We are proud to always be there for our companies, and to support the local ecosystem as a whole. We of course take an active board seat in our investments.
What should be the level of a fund's involvement in solving a company's HR problems?
As mentioned in the previous question, our investment team works closely with our startups' leadership teams. Additionally, we have a Human Capital Guru (Einat Drutin) to support recruiting, company structure and HR growth challenges and a dedicated team that is focused on value creation that is there to help our portfolio companies with their marketing and strategy challenges.
Where will the solution to the HR crisis come from?
The million (or billion) dollar question. The solution will most probably be a combination of traditional solutions (outsourcing, foreign workers) but also more innovative approaches – we already see new models of talent training and OJT, the increasing remote work trend will allow hiring in areas that were not considered previously, and innovation around recruitment and retention is sweeping the market. As always, necessity is the mother of all invention.
How long will the current upsurge in wages continue? Is / how harmful is it to companies, to the investors?
The spiral will most likely continue as long as the gap between supply and demand will remain so high. The fight for talent in the past year in particular accelerated; It's harder than ever to bring the best, most experienced people to work for you (and to keep them once you have them). You are competing with the world's largest corporations on employee remuneration and benefits. As investors and as company builders, we need to understand that assumptions that held true in the past may no longer be valid when it comes to what a dollar will buy you in terms of talent, and how long it will take to recruit that talent.
Looking on the bright side, the situation may hold an opportunity as it can also push the industry to find creative solutions in training and bringing new populations to the industry, helping to minimize the gap between general workers and tech workers. Other approaches to minimize this gap can be using the taxes and revenues generated by the tech industry to encourage growth in other industry sectors, and ensuring that more and more parts of the tech industry value chain are also sourced in Israel (suppliers for example).
Share with us your golden tip for an entrepreneur presenting a pitch.
Spell check! But even more important, know your audience. You don't have a meeting with Grove Ventures, or LightSpeed, or Bessemer. It might say so in the title of the meeting invite, but your meeting is with Dov, or Lotan, or Tal, or Laurel. Do your homework! Open their LinkedIn, see what they did. What's their background, who and what did they previously invest in? Should you dive into technical details? Bother to review the market? Making sure you are familiar with the background of the investor you're pitching to will help you perfect your pitch and time management during the meeting. You only have one chance to make a first impression, make this count.