Opinion
AI won't replace psychologists, it will only make them better
"The application of machine learning models and AI in behavioral therapies is an innovative field that is evolving rapidly, with the potential to significantly improve initial assessment, ongoing progress monitoring, and clinical outcomes," writes Dr. Shiri Sadeh-Sharvit of Eleos Health
By early 2020 it appeared that the machines would replace the psychologists.

The app store was flooded with chatbots and automated digital programs, based on machine learning and artificial intelligence (AI), and designed to provide a therapeutic solution to common human problems such as stress, depression, and anxiety. These apps have been marketed as the next hot thing that would replace the need to attend treatment and open up to a therapist.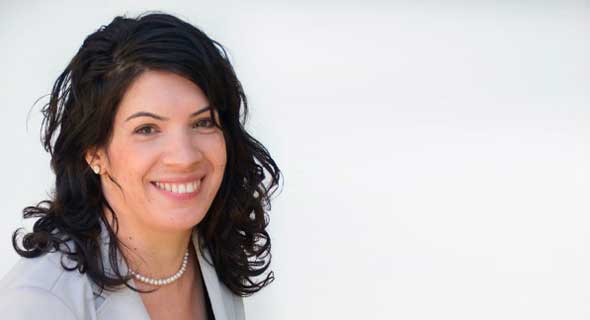 Dr. Shiri Sadeh-Sharvit. Photo: Orit Ben Arie
But if we learned anything from the Covid-19 pandemic, it is that interpersonal relationships are a fundamental human need. Therapists have reported a threefold increase in demand for psychological treatment since the onset of the pandemic. Psychologists, more than ever, are inundated by referrals and increased distress in their clients. Additionally, in mental health - unlike other areas of health - there is very minimal, if any, collection of objective and up-to-date data on the patient's condition and little to no ongoing monitoring of treatment progress. The question of whether the treatment helps the client reach their goals is also unanswered in systematic ways.
These recent global challenges are an opportune time to introduce artificial intelligence tools, which will support therapists and help them assist clients in a much more accurate and nondisruptive manner than ever before. AI leverages human logic and experience, it improves as it learns from big datasets and is valuable only to the extent that it enhances the user's (e.g., the therapist's) experience. Psychological treatments can harness the potential of AI and utilize it to improve the quality of mental health programs.
Put yourself in the psychologist's shoes for a moment: if you had a platform that provided updates prior to the next session on how the patient had felt throughout the week - would not that make it easier for you to provide them with the tools and skills most relevant for their difficulties? If the software also reminded you of what you had talked about in your meeting last week, would you not be more accurate and focused in the current session? And if the software would also draft for you the session summary, would it not help you to rest and recharge before the next session and meet your next client more mentally available for them? The application of machine learning models and AI in behavioral therapies is an innovative field that is evolving rapidly, with the potential to significantly improve initial assessment, ongoing progress monitoring, and clinical outcomes. Machine learning and AI can make psychiatric treatments more data-based, empirically-supported and even more rewarding and fun.
But where is the line drawn between the tasks of AI and machine learning models can perform, and functions that should be carried out by a mental health professional? AI, however good it may be, cannot completely replace the interpersonal relationship and therapeutic bond created in psychological treatment. AI seems to be most effective when it serves as the therapist's "personal assistant" - working in the background, collecting and organizing multiple data sources, and summarizing them clearly, so that the therapist can focus on the therapeutic work and their relationship with the client.
Unlike therapists, who are human, algorithms never get tired, they can integrate new knowledge into their models with fewer biases and prejudices, and process big datasets within minutes. During the Covid-19 pandemic, the increased demand for behavioral treatment and the need to provide remote treatment to maintain social distancing, as well as the work conditions in the public mental health programs, have led many psychologists to work in private practices or provide teletherapy. This context likely makes AI the central support resource and companion that assist the therapist and the treatment.
Hence, psychologists and mental health professionals can benefit from increasing their openness for interacting with AI, in order to improve the quality of care they provide as well as their own quality of life. At the same time, the teams that develop AI algorithms also have a responsibility to simplify the models and communicate them better to consumers, in this case - the therapists. Artificial intelligence is often seen as a "black box" whose nature of action, the information it relies on, and the rules on which it is based are not clear enough to the public. Companies and researchers in the field bear the responsibility of better explaining how these algorithms work, and thus make AI a "glass box" that is transparent and accessible. In the field of mental health treatment, this shift may increase the motivation of therapists to interact with AI.
In conclusion, artificial intelligence will help mental health providers offer their clients therapy that is more attuned to their needs. The development of algorithms to achieve this goal should be done in multidisciplinary teams and collaborations of developers, psychologists, product managers, and designers.
Shiri Sadeh-Sharvit, PhD is a clinical psychologist and the Chief Clinical Officer of Eleos Health