Opinion
Israeli tech should fully embrace the FemTech revolution
"Many years of neglect and overlooking feminine needs are finally ending with solutions burgeoning at an unprecedented rate," writes Sharon Handelman-Gotlib, director of business development at Sompo Digital Lab Tel Aviv
2021 was a record year for investments in Israeli technologies, with FemTech, or women's health, gaining significant momentum. While Israel has not yet grasped the full magnitude of the new investment trend, the buds are already visible with over 100 local FemTech companies.
FemTech refers to technologies that enhance women's health and wellbeing, including fertility, family planning, pregnancy, sexuality, mental issues, feminine medical conditions, pelvic dysfunction, and more. FemTech solutions offer training and educational tools on topics that have been traditionally silenced, such as menstruation and sexuality. Innovative medical equipment is being developed to aid in birth monitoring and preventing unwanted pregnancy, nursing assistance, and an ever-growing range of possibilities for personalized medical management and improved decision-making based on personal information. Many years of neglect and overlooking feminine needs are finally ending with solutions burgeoning at an unprecedented rate, which many believe is directly correlated with the pandemic disrupting our lives for two years already.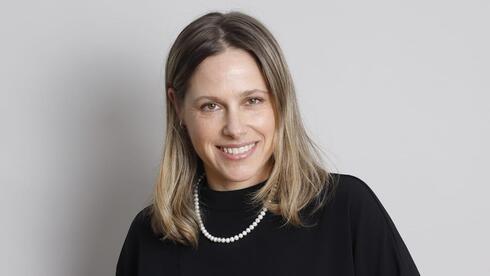 Sharon Handelman-Gotlib. Photo: Yosef Levine
A recent report by insurance company Foster & Sullivan shows the pandemic has caused healthcare systems in general, and women healthcare in particular, to start paying attention to underemphasized aspects of women's health and wellbeing. For example, the pandemic shone a light on the absence of distant monitoring and telemedicine tools customized for women's needs. Importantly, it triggered a significant increase in the rate of women dealing with mental distress, highlighting the need for developing dedicated solutions for them.
The first COVID lockdowns proved particularly bad for women, whether in the work market or decision-making positions, badly compromising women's financial independence. The pandemic highlighted the need for more women-tailored technological solutions, and women should be proactive in demanding them or promoting their development.
The strong demand for FemTech solutions has not gone unnoticed by the business world and investment funds in particular, including the potential ROI that such solutions offer. The demand and the return are evident from the number of FemTech mergers and acquisitions. With projections talking about a market that would grow to over $75 billion with technologies worth $1 trillion by 2025, we expect more companies will enter this domain and more investments by large corporations and investors alike.
According to Start-Up Nation Central figures, investments in Israeli women-health companies totaled $138 million in 2021 out of a total of $2.4 billion invested in healthcare and life science. We also witnessed a successful IPO on TASE by PulseNMore, which developed a home ultrasound scanner for pregnant women. In addition, Illumigyn, which created the Gyneoscope system for gynecological examination, announced plans to issue on Wall Street.
Israeli companies are the global leaders in developing trailblazing technology such as AI, as well as early detection of ovarian cancer and endometriosis (affecting 10% of women). So, there is no reason women will not manage their physical and mental health more efficiently and cost-effectively.
FemTech will take off when more investors, entrepreneurs, and women leaders become more aware of the new business opportunity. Women should play a central role in advancing the development of solutions for their needs. Unfortunately, investors are not sufficiently aware of FemTech and the high ROI it offers.
Networking opportunities should be created between FemTech ventures and investors to highlight the commercial potential and positive impact offered to 50% of the global population. Moreover, women entrepreneurs should be given tools, tailored programs, accelerators, and conferences to encourage discourse with local and international experts. Concurrently, the government needs to promote general and women-focused research to enable scientific validation.
Regrettably, the medical community is not sufficiently aware of the problems or the solutions available on the market. Only starting a public discussion on the topic and breaking the taboo around it will provide women the right to beneficial gender-specific health. I believe the turning point will come from the investment community and fieldwork, as evident in the growth of women communities that seek to advance the public, business, and entrepreneurial discourse, allowing women and men to develop the various aspects of FemTech.
Sharon Handelman-Gotlib is Healthcare & Ageing Business Development Manager at Sompo Digital Lab Tel Aviv and a management team member of FemTech IL community.