Exclusive
Vertex Ventures strikes $150 million deal with StepStone for fourth fund holdings
Among the startups included in the Israeli VC's fourth fund are several promising unicorns, including OwnBackup, Verbit, Yotpo and Axonius
Venture capital fund Vertex Ventures is selling a portion of its holdings in its fourth fund to StepStone Group for $150 million, Calcalist has learned. Jefferies Investment Banking was the exclusive advisor on the deal.

The sale will allow investors and partners in the Vertex early-stage fund to receive a handsome return on their investment without having to wait for startups to be acquired or go public. In its essence, this deal is no different than a secondary sale, with veteran investors selling their shares to new investors. This deal will allow Vertex to provide a 100% return for the early investors in the fund and reduce the level of risk they face, while still maintaining some holdings in the fund's portfolio companies and a potential for another payday.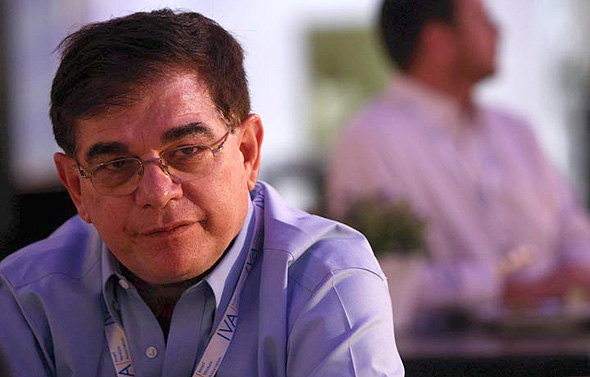 Vertex Ventures founder Yoram Oron. Photo: Amit Shaal

StepStone signed a similar deal, for a smaller sum of $80 million, with Israeli VC Qumra Capital two years ago. Among the companies included in Vertex's fourth fund are several promising unicorns including OwnBackup, which raised $240 million at a $3.3 billion valuation, Verbit, which raised $250 million at a $2 billion valuation, Yotpo, which raised $230 million at a $1.4 billion valuation, and Axonius, which raised $100 million at a $1.2 billion valuation.

Vertex Ventures was founded in 1987 by Yoram Oron and was an early investor in Waze, CyberArk, and SolarEdge. Vertex focuses on early-stage investments and has over $1 billion in assets under management.

Selling a portion of a portfolio has become a relatively popular exit strategy for Israeli VCs, who specialize in early-stage investments and aren't always interested in waiting until a startup is acquired or goes public until they see a return on their investment. StepStone has $121 billion in assets under management.