Appointments
Five Sigma expands team with four new appointments
The insurtech startup appointed a new CMO, COO, VP of HR, and VP of Product
The insurtech startup Five Sigma, which developed a claims management platform based on data modeling technology, announced on Monday that it has appointed four new executives to its leadership team, Dana Poleg, who will serve as Chief Marketing Officer; Amalia Landau, as VP of Human Resources; Shani Gal as VP of Product, and Ofer Milavski as Chief Operating Officer. All four bring extensive experience in global technology companies.

Dana Poleg, Five Sigma's newly appointed CMO, has an impressive track record of over 15 years in marketing management positions, including NICE, where she served as Head of Global Demand Generation, and Kaltura, where she served as VP of Marketing and Business Operations.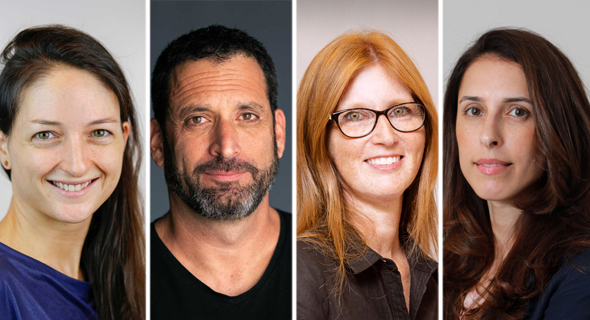 From right to left: Landau, Poleg, Milavski, and Gal. Photo: Five Sigma/Heftsy Elgar
Amalia Landau brings over a decade of experience in human resource management positions in technology companies in finance and insurance, including at PayKey and EasySend.
Shani Gal, Five Sigma's incoming VP of Product, served in her past role as Product Director at Snyk where she was part of the company's hyper growth which is now worth $8.5 billion. Gal is a graduate of the elite Israeli military intelligence Unit 8200 and also served at the Prime Minister's Office.
Ofer Milavski, COO, is an experienced global technology and innovation leader. In his most recent role, whe served as the COO at SAP Israel.
The technology developed by Five Sigma offers a cloud-based, data-driven solution to the world of insurance claims and addresses all aspects of claims management, both operationally and strategically. This includes management of claim processing, insurance coverage, liability, payments, rehabilitation, and quality-claims handling.
In recent months, Five Sigma has announced a $12 million funding round from 83North, and existing investors F2 Venture Capital and Pipeline Capital, bringing the company's total funding to over $20 million.
"The insurance industry is undergoing a digital revolution these days, and we are seeing a significant influx of investments and interest in our technology from around the world. We are proud to be among the top Israeli companies that are disrupting the global insurance market," said Oded Barak, co-founder and CEO of Five Sigma.