AI manufacturing startup Vanti Analytics raises $16 million Series A
The Israeli startup's no-code solution allows manufacturing teams to build and deploy predictive models within a day
Vanti Analytics, an Israeli startup which develops AI-based solutions to help manufacturers improve the quality and efficiency of their operations, announced on Thursday that it has raised $16 million in a Series A funding round led by New York-based global venture capital and private equity firm Insight Partners, with participation from existing investors True Ventures and MoreVC. This latest round brings Vanti's total funding to $22 million since Smadar David and Nir Osiroff founded the company in 2019.

David and Osiroff met during their military service in Unit 81 after which they both joined Innoviz. Vanti's manufacturing AI platform has already been adopted by major manufacturers such as Seagate and Flex, alongside companies in the auto, food, pharma and energy sectors. The company employs 25 people and has offices in Israel and the U.S., with its headquarters and R&D center being located in Tel Aviv. Vanti intends to double its workforce by the end of 2022.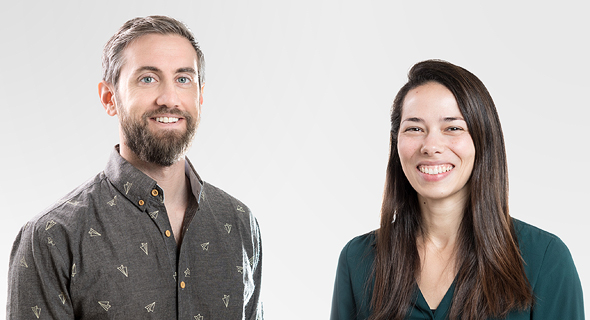 Vanti co-founders Smadar David (right) and Nir Osiroff. Photo: Idan Gil

Vanti's offering oversees the entire AI lifecycle – from raw data to development and maintenance of models. Leveraging patent-pending adaptive AI technology, Vanti's no-code solution allows manufacturing teams to build and deploy predictive models within a day, thus unlocking AI scalability for manufacturers. Vanti will use the new funding to fuel growth, expand globally and invest in the company's AI technology.

"Coming from manufacturing organizations ourselves, we've experienced firsthand the challenges of implementing and scaling AI in these environments. We're excited to enable these capabilities for our customers and see how they go from raw data to real-time deployed models that help them meet their quality, efficiency and sustainability goals," said Smadar David, CEO and co-founder of Vanti Analytics.