Rapyd completes acquisition of Hong Kong's Neat
The purchase of Neat enables the Israeli Unicorn to offer customers company incorporation in Hong Kong, business accounts, credit cards, and payments services from a single platform
Israeli global Fintech-as-a-Service company, Rapyd announced today that it has completed the acquisition of Hong Kong-based Neat, a cross-border trade enabling platform for SMBs and startups. The price of the acquisition was not disclosed. Rapyd made headlines last August when it raised $300 million in a Series E funding round at a $10 billion valuation.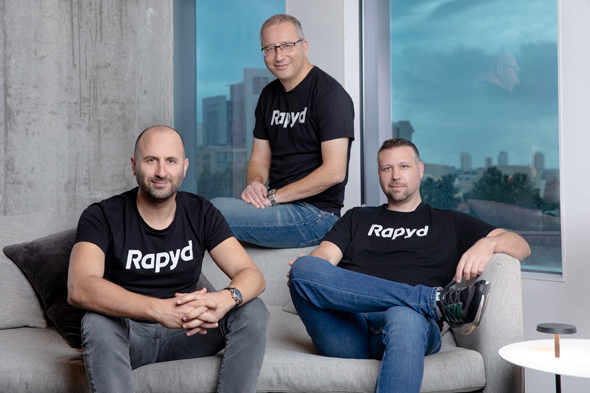 Rapyd co-founders. Photo: Inbal Marmari
Rapyd's global payments network supports more than 900 payment methods in over 100 countries and global payouts in over 200 countries making it uniquely suited to support entrepreneurs and Small and Medium Businesses (SMBs) looking to incorporate, get online, and access new markets quickly and inexpensively. Its API-based platform simplifies complex cross-border payments processes which are critical for businesses looking to engage in global trade. Neat's services, capabilities, and licenses will be integrated into Rapyd's platform providing an online global trade solution optimized for SMBs, entrepreneurs, and growing companies.
"Completing the acquisition of NEAT represents a significant step forward in expanding our platform's global capabilities for small and medium businesses," said Arik Shtilman, CEO and co-founder of Rapyd. "As SMBs have evolved into increasingly complex and ambitious enterprises, the tools they require must advance as well in order to keep pace with the demands of this new wave of 'micro-multinationals.' We will continue to add more tools to our network in order to continue to support these growing businesses."