Onebeat receives $5 million in funding to support retailers by analyzing trends in real-time
Israeli fashion group Renuar is one of the investors in this round of funding for the retail-tech company
Israeli startup Onebeat has just completed an initial $5 million round of funding. Calcalist has learned that Israeli fashion group Renuar is one of the investors in this round. The leading investors in this round were Surround Ventures and AnD Ventures.

Onebeat, founded by Dr. Yishai Ashlag and Avihai Shnabel, created software that helps retailers analyze and understand their customers in real-time using AI and big data tools. The system synchronizes the store's management, directs online sales, and manages the product inventory. The system adapts the amount and the variety of products daily for each point and channel of sales.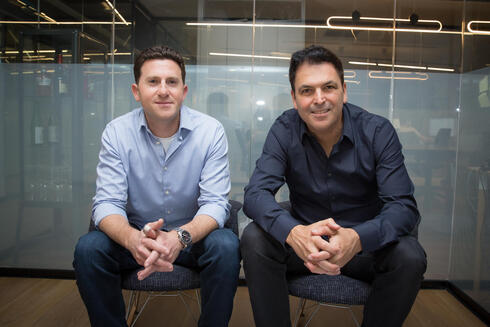 Photo: Keren Yaniv Gidnian

The challenge identified by Onebeat was the persistent gap between the predictions of retail companies before the season and the actual purchase habits of customers during the season. In retail, orders for merchandise are made a year in advance. In a world of constantly changing trends and increasing competition, it is essential to react quickly and adapt to customer preferences. The Covid-19 pandemic, which resulted in supply chain delays, has increased this challenge for retailers.

Onebeat's algorithm can break the product into basic attributes (color, model, fabric, price, cut, etc.) and find multiple correlations between different attributes and products in various locations. As such, the system can predict the type of products sold in each location in real-time. Eventually, such information will lead to proper inventory allocation in physical stores and the promotion of the right products online.

"We wish for every client to find exactly what they need in the store. The client will purchase the right product for his needs, not just the products on sale. In today's world, consumerism leads to overproduction and excess inventory, which are left unused. With smarter management, we believe it will be possible to manufacture and showcase fewer products, and still meet customer needs, eventually leading to a reduction in prices for customers," stated Avihai Shnabel, Onebeat co-founder.

The partnership with Renuar fashion group started at the end of 2018. According to Renuar, by using Onebeat's software the company saw a significant increase in full-price sales, while at the same time their average stock in stores decreased.

Onebeat's customers include WeShoes, American Eagle, Naf Naf, Toys R Us, and the entire retail division of the TATA group.