Appointments
Walnut appoints Sagit Malkes Glaswein and Amitai Tamir to executive positions
The pair are joining the company from Similarweb and Gett to serve as VP People & Operations and VP Finance
Walnut has welcomed two new executives to its team. Sagit Malkes Glaswein has joined the company as its VP of People & Operations and Amitai Tamir has joined as its VP of Finance. Together they will join the company's leadership team to help accelerate its business growth.

Sagit Malkes Glaswein joins Walnut with more than 15 years of human resources management experience as well as in various roles working for global tech companies. She previously worked at Similarweb, where she served as Senior Director of Employee Experience & Operations for nearly four years. Prior, she worked at Panaya and SAP in senior HR positions.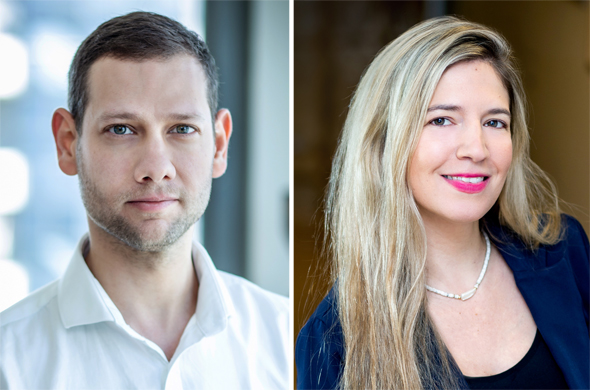 Sagit Malkes Glaswein (right) and Amitai Tamir. Photo: Sharon Levin

Tamir is an experienced finance professional and holds a successful track record of working with global companies, both advisory firms and corporates. Before joining Walnut, Tamir spent three years at Gett as Finance Director. Prior to Gett, he held positions in the Global M&A and FP&A groups at Teva Pharmaceuticals.

Walnut develops a sales and marketing demo experience platform, and recently announced the closing of its $35 million Series B funding round, just four months after announcing its $15 million Series A. The company, which has raised $56 million to date, was founded in 2020, and its product helps leverage sales process succession and manage a sales team's demo experience. Walnut said that it expects to triple its workforce by the end of 2022.