Boarding Pass
Louie7AI's big mission to tap into a $25 billion market
The company has received an early investment from Zur Erez, founder of Tenengroup, to honor privacy and anonymity in online shopping
"The world is going to be cookieless by 2023, with privacy regulations stricter, and yet the need for personalization hasn't disappeared," explained Ronen Bass, Co-founder and CEO at Louis7AI. "On the contrary, as online commerce is on the rise there is a greater need to get close and personal with the end-users. This is where Louie7AI comes into play: providing an understanding about the end-user while maintaining Privacy and Anonymity."
Louis7AI uses advanced AI and ML to find common patterns of smartphone behavior or web behavior and explain the meaning of the patterns from a personality point of view, allowing a true first impression. It does this, Bass says, while honoring privacy and anonymity.
The company took part in CTech's Boarding Pass series to share how it plans to compete against giants like Appsflyer, Anagog, Motiv8ai, and Namogoo.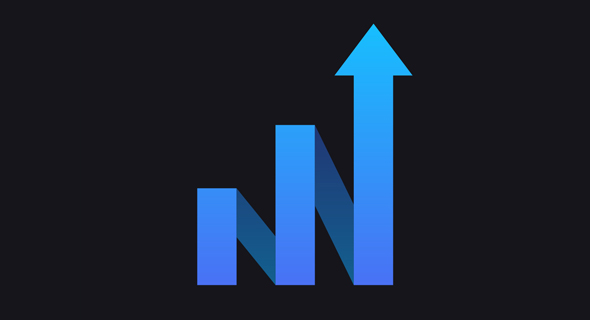 The Louie7 Logo. Photo: PR

Company Name: Louie7AI

Sector: AI

Product/Service description:

Louie7AI is developing a unique psychology-driven ML/AI solution. It provides hyper-personalization and analyzes new data sets from the mobile device, linking mobile device behavior to human/customer behavior while maintaining the highest level of customer privacy. It can also support business decisions using our psychology-driven ML/AI behavioral prediction technology.

We aim to lead the personalization using advanced ML & AI models in the digital space.

Founder Bios:

We are four Co-founders who are veterans in the Israeli high-tech scene, an ML/AI expert, psychologist, data science expert, and me, Ronen, with extensive business development and sales experience. We may not know everything, but we do understand how things should be done. We are all team players, where age and experience are coming to play. We have left our jobs to follow our passion in Louie7AI, working in a bootstrap mode for the past year.

Year of Founding: April 2021

Last Investment Date (in $): May 2021

Last Investment Stage: Pre-Seed

Total investment to date: $100,000

Investors (leading and all):

Zur Erez, founder of Tenengroup

Current number of employees: 3

Open positions: Once we raise money, we will look for ML experts, data scientists, psychologists, marketing, and SDR positions.

Website:

Social Media Links:

https://www.linkedin.com/company/louie7/

Interview:

How was the idea born?

The idea was born from a company I used to work in the past (infibond), after meeting dozens of potential customers and partners. The difference is in the way that Louie7 is executing the idea/solution.

What is the need for the product?

The world is going to be cookieless by 2023, with privacy regulations stricter, and yet the need for personalization hasn't disappeared! On the contrary, as online commerce is on the rise there is a greater need to get close and personal with the end-users. This is where Louie7AI comes into play: providing an understanding about the end-user while maintaining privacy and anonymity. Using advanced AI and ML to find common patterns of smartphone behavior or web behavior and explaining the meaning of the patterns from a personality point of view, allowing a true first impression.

How is it changing the market?

It will change the market by adopting content according to the persona type, thus creating an enhanced customer experience, increasing loyalty and revenue. Basically saying, add to the traditional "know your customer" the ability to "understand your customer".

How big is the market for the product and who are its main customers?

The market of data analytics is huge, for 2022 the addressable market is above $25 billion USD

Does the product exist already? If not - at what stage is it and when is it expected to hit the market?

We have an MVP/prototype.

Who are the main competitors in this sector and how big are they?

The competition is fierce, this is a "red ocean" with high waves. The competition is predominantly on budget, in direct competition could be Appsflyer, Anagog, Motiv8ai, Namogoo, and many international players. Louie7AI is not here to replace but more an enabler to legacy data analytic tools or to any CDP, CRM provider.

What is the added value that the founders bring to the company and the product?

Our age includes everything: we bring experience, connections, and knowledge from leading Israeli companies. We may not know it all but we understand how things should be done.

What will the money coming in from the round be used for?

The money will be used predominantly for R&D and marketing.

In the "Startup Boarding Pass" section , CTech will cover the (relatively) small investments made in companies during the early stages of their existence - and the entrepreneurs and startups who have not yet had the opportunity to reveal their stories to the world. Please use the linked form and fill it out according to the guidelines. This form is intended for startups raising between $500,000 and $3 million from venture capital funds, angels, or official grants from Israeli and foreign institutions. If relevant, someone at CTech will be in touch for follow-up questions.