Fintech company Sharegain raises $64 million for securities lending platform
The Israeli startup has developed a Securities Lending as a Service (SLaaS) solution, which enables online brokers, private banks, asset managers, and custodians to lend their stocks, bonds, and ETFs
Fintech company Sharegain, which has developed a securities lending platform, announced on Tuesday that it has raised $64 million in a Series B round led by WestCap and joined by Citi, EJF Capital LLC, and Optiver PSI. Participating existing investors include Maverick Ventures Israel, Blumberg Capital, SixThirty, Rhodium, and the Kessler family office.

Sharegain has developed a Securities Lending as a Service (SLaaS) solution, which enables online brokers, private banks, asset managers, and custodians to lend their stocks, bonds, and ETFs, and generate additional revenue for their own business and their clients. The securities lending industry is estimated at $3 trillion. The company has raised $75 million to date.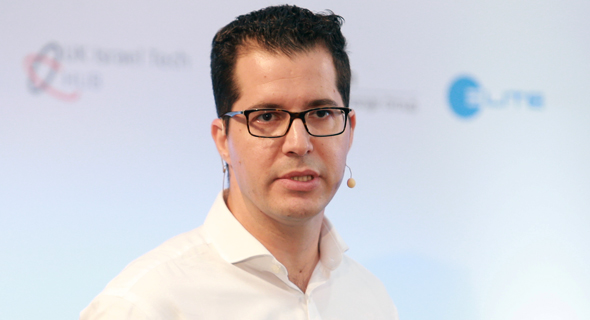 Sharegain CEO Boaz Yaari. Photo: Orel Cohen

WestCap is a leading American VC with expertise in scaling enterprise fintech solutions. WestCap Partner Scott C. Ganeles will join the Sharegain board. Ganeles is the former CEO of Ipreo, a global fintech company servicing global financial institutions.

Founded in 2015, Sharegain employs 50 people, 27 of them in Israel. It plans to expand its workforce in the country by an additional 50 employees in the coming year.

"We believe that lending your stocks, bonds, and ETFs is a basic ownership right that should be made available to all," said Boaz Yaari, Founder and CEO of Sharegain. "As private investor participation increases in capital markets, we are leveling the playing field so that private investors, through their brokers and banks, can benefit from income-generating solutions that have been largely restricted to big financial institutions. This partnership enables us to accelerate our global growth plans and scale, expand our offering faster and realize our vision of opening up securities lending to every investor worldwide."

"Securities lending is one of the last vestiges dominated by today's leading financial services companies," added Scott C. Ganeles, Partner at WestCap. "Sharegain's core value proposition is its ability to provide securities lending functionalities to every financial institution."

Sharegain was represented by Advs. Amir Sadeh and Oz Halabi from Pearl Cohen law firm.