Amplication raises $6.6 million to automate backend development
The Seed round was led by Norwest Venture Partners' Dror Nahumi and Vertex Ventures-Israel's Yanai Oron, who were also among the first investors in Unicorn Gong
Amplication, which develops an open-source project that streamlines and automates backend development, announced on Wednesday that it has raised $6.6 million in a Seed round led by Norwest Venture Partners' Dror Nahumi and Vertex Ventures-Israel's Yanai Oron, who were also among the first investors in Gong. They were joined by Entrée Capital, Velocity Ventures, First Round Capital, Elron Ventures, SV Angel, Operator Partners, and toDay Ventures.

Amplication, founded in 2020, develops an open-source platform for developers that automates backend development. Amplication saves time by alleviating delays in the development process caused by repetitive coding tasks, improving productivity and efficiency of the process without compromising flexibility or customization.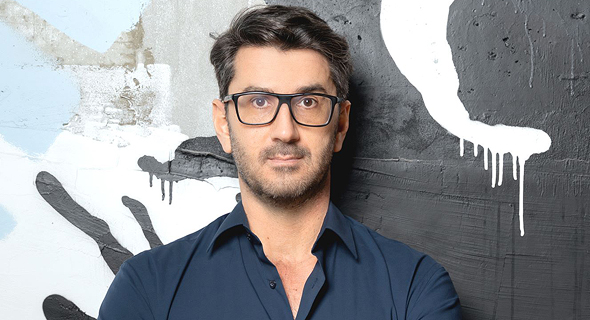 Yuval Hazaz, founder and CEO of Amplication. Photo: Amplication

"I built Amplication as an open-source project to make coding more efficient by eliminating repetitive coding tasks – a prevalent issue that plagues developers and which I encountered first-hand when I was a technology leader," said Yuval Hazaz, Amplication's founder and CEO. "Since releasing the project in January 2021, we've seen incredible community adoption with thousands of programmers using the product and actively contributing to its development. This funding will enable us to expand use of our platform, which is already supported by a community of programmers in 160 countries."

Several angel investors participated in the round including Adi Gozes, Partner at Entrée Capital, Avishag Bohbot, founder of Velocity Ventures and one of the first investors in Deci; Ran Sarig and Efi Cohen, co-founders of Datorma; Nitzan Shapira and Ran Ribenzaft, co-founders of Epsagon (which was acquired by Cisco), Barak Schuster and Idan Tendler, the co-founders of Bridgecrew (acquired by Palo Alto Network), Alon Girmonsky, founder of UP9; and Guy Fighel, founder of SignifAI (acquired by New Relic).