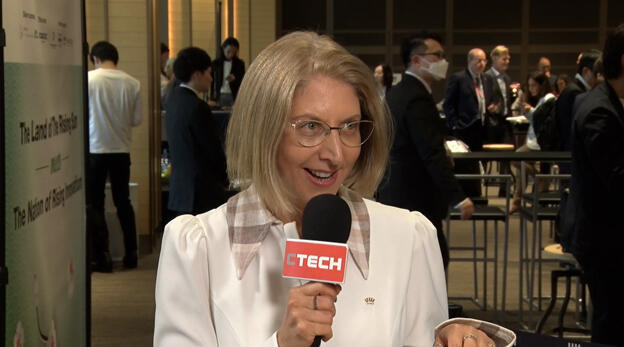 CTalk

myAir: Managing your stress so it doesn't manage you
Rachel Yarcony, co-founder & CEO myAir, spoke to CTech at the Israel-Japan Conference in Tokyo about how her Israeli startup is penetrating the Japanese market
"We use nutrition as a powerful tool for behavioral change," Rachel Yarcony, co-founder and CEO of Israeli startup myAir, told CTech at the Israel-Japan Conference in Tokyo.
myAir is a data-driven smart-wellness company offering a solution to deal with the number 1 silent killer in the world: Chronic Stress. According to Yarcony, "We offer people the ability to manage their stress instead of stress managing them."
When asked about myAir's connection to the Japanese market, Yarcony explained: "The Japanese people are highly stressed. They are also very technological and are early adapators so it's a very relevant market for us and many Japanese corporates were interested in partnering with us, everything from insurance corporates to wellness and health and of course food-tech."
You can watch the full interview in the video above.