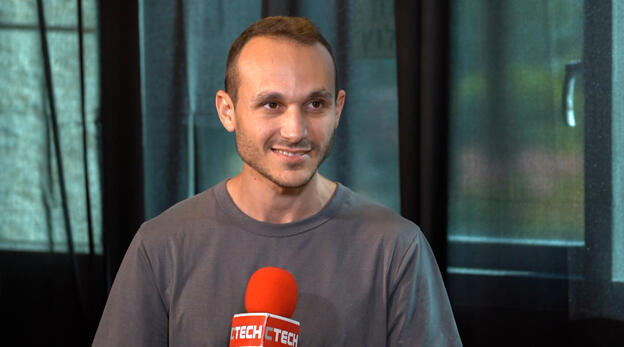 CTalk

From the Valley to the Wadi: Ballerine back building at home after Y Combinator experience
Straight from Y Combinator, Ballerine CEO Noam Izhaki shares what it's like to be at Calcalist's Roadshow
"It was amazing, we had the chance to meet people, see amazing stuff, and hear firsthand about their experiences and the biggest pivots and points in the history of these companies," said Ballerine CEO Noam Izhaki. Having come from Y Combinator in Silicon Valley, the company is now back in Silicon Wadi meeting companies at Calcalist's Roadshow.
"Many companies focus nowadays on cost reduction, and this is really something that we as startups need to be aware of and understand where we are and how we meet the most important priorities of the companies in the market," Izhaki said about the current tech climate. "So we do it, and we are working on it, and adjusting to the situation I think pretty well."
Ballerine helps financial services companies to verify their customers and automate decisions surrounding risk. It claims to be the first open-source infrastructure that helps financial service companies to automate risk-related decisions.
You can watch the entire exchange in the video above.