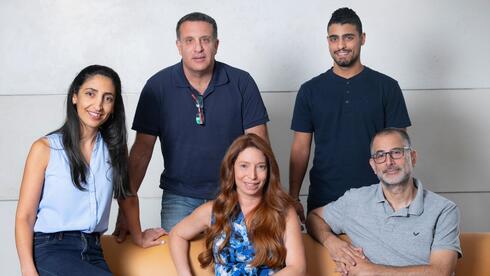 Boarding Pass

Althea Medical looking to prevent number one cause of preventable hospital death
The company has raised a total of $1.5 million for its solution to treat pulmonary embolism, a condition where a blood clot blocks the pulmonary arteries
"Pulmonary Embolism [PE] is the third leading cause of cardiovascular-related death and the number one cause of preventable hospital death," explained Althea Medical. "Current treatment options include invasive surgery or the use of clot-dissolving drugs. Both involve high risks for unstable patients."
Althea Medical is developing a single medical device that can help physicians stabilize the patient, reduce recovery time, and minimize the chances of failure for repeated treatment.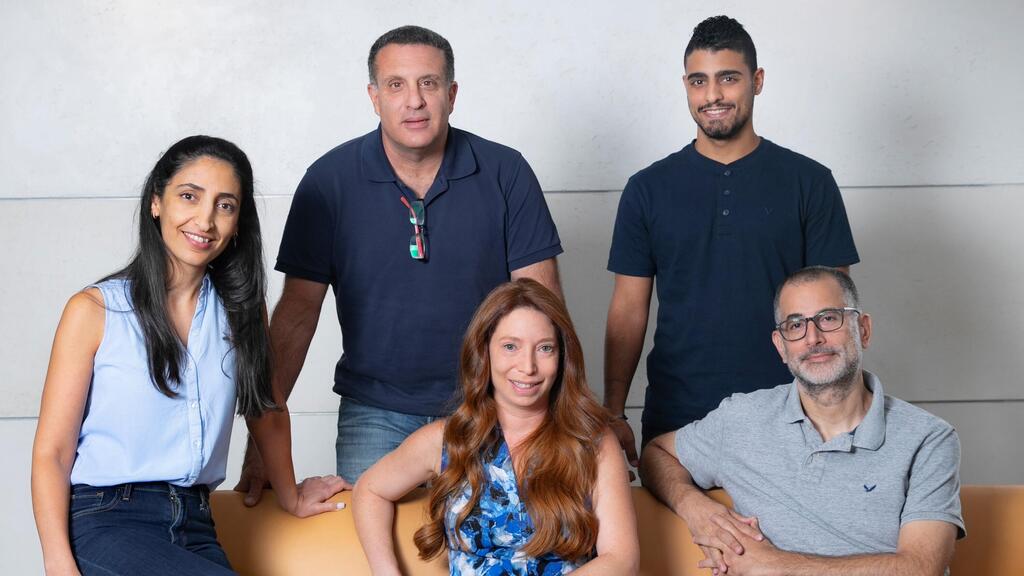 Its solution was tailored specifically for high or intermediate-risk patients suffering from PE, while consulting with key opinion leaders. The company established early communication with the FDA and received approval for its clinical trial program and a guarantee to apply for the shorter 510(k) FDA track based on a clinical trial with only 75 patients.
"These prior agreements with the FDA drastically reduce investment risk and enable the company to realistically plan its time and budget towards FDA approval," the company added. "Althea Medical has completed a series of pre-clinical trials and is currently raising funds to perform a pilot human study in Europe, prior to the clinical study in the U.S."
You can learn more about the company below.
Company Name:
Althea Medical
Sector:
Medical Devices - Cardiovascular
Product/Service description:
Hundreds of millions of people worldwide are at risk of developing pulmonary embolism (PE), a condition where a blood clot blocks the pulmonary arteries. This blockage causes extreme cardiac distress, requiring immediate treatment.
Althea Medical combines two novel technologies into one successful solution: First, new construction methods which differ from those used in conventional catheters enable the company to produce an aspiration catheter, larger than any available on the market while maintaining high flexibility. The larger diameter translates to a more efficient aspiration, while the flexibility allows quick and easy access to the obstructed area. The unique construction method also increases the structural strength of the catheter to prevent mechanical failure during navigation.
The company also developed an innovative mechanical device to treat clots that cannot be aspirated. The device is much smaller in diameter and is inserted through the aspiration system to separate blood clots from artery walls or to access clots located in smaller, more distal, arteries that cannot be accessed using the large aspiration tube.
Combining these two novel technologies into a single medical device can help physicians quickly stabilize the patient, reduce recovery time, and minimize the chances of failure or need for repeated treatment.
Lia Ofek, Co-founder and CEO: Lia holds a Master's degree in Bio-medical Engineering from Tel Aviv University. She made a career transition from management in security-oriented industries to the medical devices field, aiming to promote quality medicine and help save human lives. Lia has been focusing on the cardiovascular field ever since and has held several key positions in start-up companies, including Endospan, where Lia and Rafi met, and Valtech Cardio. Following Valtech Cardio's acquisition by Edwards Lifesciences, a leading US-based medical devices company, Lia continued her work there until she founded Althea Medical.
Rafi Benary, Co-founder and CTO: Rafi holds a Mechanical and Materials Engineering Master's degree from Stony Brook University, New York. He is active in the medical device field for more than 25 years, and already founded and managed seven different medical device companies. Ventor Technologies was purchased in 2009 by Medtronic in one of the most notable exits in the field for hundreds of millions of dollars. Endospan, another company founded by Rafi, is currently in an acquisition process and has a distribution agreement with a major medical device company in the United States. Rafi is active in many aspects of the medical device field, including structural heart, heart failure, vascular disease, and women's health. Rafi has contributed to the development of Israel's medical device industry and was involved in establishing a laser cutting factory operating in Israel which acts as a key provider to the industry.
Lihu Avitov, Co-founder and Director: Lihu is a Technion graduate in Economy and Industrial Engineering and has held key management positions in investment funds and medical device companies, with more than 20 years of experience in the field. He managed operations overseeing dozens of workers in multiple countries and was the CEO of Angioslide, an FDA and CE-approved medical device company. Lihu led Angioslide as it obtained international success, was the CEO of Naiot, and was a board member for YEDA- a company of the Weizmann Institute. Lihu also held high-ranking positions in Early-Stage Venture Capitals and in XT Venture based in Australia. Today he is also a board member for Revamp Medical, the last in a long list of startups he was involved in through recent years.
Last Investment Round: $200,000
Last Investment Stage:
Pre-Seed
Date of Last Investment:
June 2023
Total investment to date:
$1.5 million
Investors (leading and all):
Peregrine Ventures, Jacques Seguin, MD, and Rafi Benary
Current number of employees:
4
In 2020, Peregrine Ventures identified the catheter-based treatment for pulmonary embolism as an emerging field that presents an opportunity for innovation. They contacted Rafi Benary, a highly experienced entrepreneur in the Cardiovascular Medical Device field, and challenged him to study the shortcomings of present catheter-based devices and come up with an idea of how to improve them. After researching PE and current treatment options and contacting key opinion leaders in the field (such as Dr. Kenneth Rosenfield, who later formally joined the team and serves as the chairman of the medical advisory board), it was obvious that there is a need for a catheter-based solution that is tailored specifically for these patients.
Rafi contacted Lihu and Lia, both of whom he had worked with in the past. Together, based on years of complementing experience, they founded Althea Medical. The innovative ideas have been patented and constitute the basis for the product.
What is the need for the product?
PE is caused by sub-chronic blood clots that form in the leg veins, which break loose and travel into the pulmonary arteries. The embolized clots lodge within the pulmonary arteries and result in death in up to one-third of all patients. It is the third leading cause of Cardiovascular related deaths and is the number one cause of preventable deaths. Each year, over a million patients present to hospitals and are diagnosed with PE, half of which are categorized as intermediate or high risk, and which respond poorly to available conservative treatment. Removing clot burden quickly improves acute right heart strain resulting in improved short- and long-term outcomes.
In recent years, catheter-based treatments for Pulmonary Embolism have begun to emerge and have started to replace conservative treatments for the intermediate/high-risk patient population. Specifically, aspiration of large clot formations using large-bore catheters has shown that the quick removal of the clot material unburdens the right ventricle, with positive clinical benefits.
While highly effective, current aspiration devices pose a high degree of risk for these unstable patients due to the lack of flexibility of the aspiration catheters due to the strain placed on the heart during navigation to the obstructed arteries. In addition, clots may be well adhered to the arterial wall, preventing efficient aspiration, and requiring a solution that can dislodge and remove the clot from the artery.
How is it changing the market?
Catheter-based treatments for PE already exist in the market, but currently available products suffer from significant drawbacks that challenge the operators and limit the market potential of such devices.
Althea's technology has allowed the development of the largest aspiration catheter available, which dramatically increases aspiration efficiency. Moreover, the unique design and construction of the catheter tube feature variable flexibility with an ultra-flexible distal end which simplifies navigation to the target site while reducing patient risk. This unique feature is significant in improving the adoption of large-bore aspiration treatment among physicians.
In addition, Althea's mechanical clot removal system is highly effective in treating wall-adhered blood clots.
How big is the market for the product and who are its main customers?
Every year roughly 600,000 patients in the U.S. are admitted to hospitals and are diagnosed with pulmonary embolism. Half of them are considered to be medium to high-risk patients and form the company's target market. Similar products in the market today sell for around 9,000 dollars per unit and cost roughly 1,000 dollars to produce (leaving a margin value of 8,000 dollars). The company believes that upon receiving FDA approval the market share suitable for its product will include ~30% of all medium to high-risk patients (~150,000 patients).
The customers are hospitals. The users are usually interventional cardiologists and interventional radiologists.
Pulmonary embolism treatment devices are acknowledged by American insurance companies (have a DRG code), which reimburse hospitals for the cost of device and treatment.
Does the product exist already? If not - at what stage is it and when is it expected to hit the market?
The product is expected to be available commercially by the end of 2026.
After successful product development and proof of concept in pre-clinical trials, the next milestone for the coming year is to obtain successful proof of concept in humans. In the first quarter of 2024, the company will file a request to health authorities in Europe for initial clinical trials ("pilot"). This process first requires a series of tests in a formal framework of design verification - product testing required by health authorities in order to receive human clinical testing permits. Althea Medical's team is highly experienced in planning and conducting all the necessary procedures. After proof of concept in the European pilot study, the next goal would be the pivotal clinical trial in the United States, scheduled to start in 2025.
Althea Medical is prepared for this stage with a detailed plan and known landmarks which were agreed upon with the FDA in advance. The approved experiment, planned in a shortened 510(k) track in the United States, includes research on 75 patients followed by a single month of monitoring. It is a short and efficient process agreed upon in advance based on pre-clinical trial success and maturity of the company's technology. The vast experience that Althea Medical's team has in dealing with the FDA resulted in an FDA approval process that is projected to last less than a year, with only a 30-day patient follow-up period. A premarket sale approval is expected shortly afterward.
Like other companies in the field, Althea Medical's business model aims to penetrate the market and sell the system to the end-user, hospitals in this case. The process is based on clinical trials and the obtainment of sales approval from regulatory bodies like the American FDA and European notified bodies. Market penetration will include meeting with leading physicians working at high-volume medical centers. The company will choose the best way to sell the product: by working with strategic or local distributors, or by establishing an in-house sales operation. In many cases, companies at this stage attract interest from strategic partners (typically large corporates) that eventually acquire them.
Who are the main competitors in this sector and how big are they?
Inari Medical introduced a product called the Flowtriever used for blood clot aspiration. Despite its size and efficient aspiration ability, the product has a few major drawbacks, making it difficult to treat many of these patients. The Flowtriever is insufficiently flexible, which makes it difficult to navigate through the heart and creates a major risk for patients. The product features a mechanical blood clot removal system, but most physicians consider it ineffective and rarely use it. These two major disadvantages limit the company's market potential.
Inari Medical carried out a very successful $180 million IPO in May 2020, with a price of 18 dollars per share. Today a share sells for 64 dollars and the company's market worth is assessed at $3.68 billion. The company sales rate is approximately $100 million per quarter. Inari Medical showed steady, consecutive growth since the launch of Flowtriever in 2021 up until the end of 2022 and has almost doubled its income in this short time frame.
Penumbra produces a product called Indigo system, which has a flexible catheter that is much smaller in diameter than Althea Medical's Catheter. The aspiration process is based on a computerized pump with a smart valve that alerts the doctor when the blood clot is in close proximity to the catheter tip, this prevents extraneous blood loss. The system is not optimally suited for pulmonary embolism cases and is designed to remove blood clots from the peripheral veins. The system doesn't feature a mechanical component for blood clot removal.
Penumbra made an $88 million IPO in 2017 and is currently estimated to be worth $10 billion.
Angio Dynamics developed AngioVac, a medium-sized catheter with a conic tip that enhances aspiration strength. The product is not FDA-approved for the treatment of pulmonary embolism, but doctors use it on certain occasions due to its flexibility. The device doesn't feature a mechanical blood clot removal component.
Angio Dynamics made a $21 million IPO in 2015 and is currently estimated to be worth $330 million.
What is the added value that the founders bring to the company and the product?
The founders have over 40 years of combined experience in cardiovascular medical devices with a focus on taking a product from idea to market.
Our strengths include engineering, quality, and regulatory as well as business and management aspects of running start-up companies.
What will the money coming in from the round be used for?
The current funding round is dedicated to achieving the milestone of proof of concept in a pilot clinical study in Europe.
This process first requires a series of tests in a formal framework of design verification - product testing required by health authorities to receive human clinical testing permits. In parallel, the company will build the clinical infrastructure required for the study execution. Althea Medical's team is highly experienced in planning and conducting all the necessary procedures.
Upon obtaining the necessary approvals from the health authorities, the study will be initiated. In parallel, Althea Medical will start preparing for the pivotal clinical trial in the United States, scheduled to start in 2025.
In the
"Startup Boarding Pass"
section, CTech will cover the (relatively) small investments made in companies during the early stages of their existence - and the entrepreneurs and startups who have not yet had the opportunity to reveal their stories to the world. Please use the
linked form
and fill it out according to the guidelines.
This form
is intended for startups raising between $500,000 and $3 million from venture capital funds, angels, or official grants from Israeli and foreign institutions. If relevant, someone at CTech will be in touch for follow-up questions.