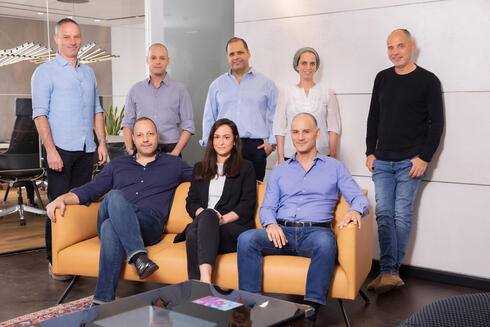 2022 VC Survey

Peregrine Ventures: "2022 seems to be a wake-up year to reality"
The firm spoke to CTech about what this year meant for investment and how next year might change
"The inception of startups, valuations, amounts of investments, and exits have been booming and growing in a relatively naïve manner with the peak year 2021 with IPOs, SPACs & M&As as the 'rebellion' year," explained Boaz Lifschitz, Co-founder & Managing General Partner at Peregrine Ventures. "2022 seems to be a wake-up year to reality. Companies will be measured by performance, valuations are more modest, fund-raising is challenging, and exits will be limited and delayed."
Peregrine Ventures is the first dedicated Israeli healhcare fund committed to helping patients with their quality of life. As the year comes to an end and we look at 2023, the firm has shared some insights.
"Startups who were wise enough to raise significant amounts of money (even if they didn't have to) in 2021 were the winners of 2022," Lifschitz said. "Investors who invested in IPOs and SPAC of 2021 were the losers. They invested in a trend and not in realistic businesses."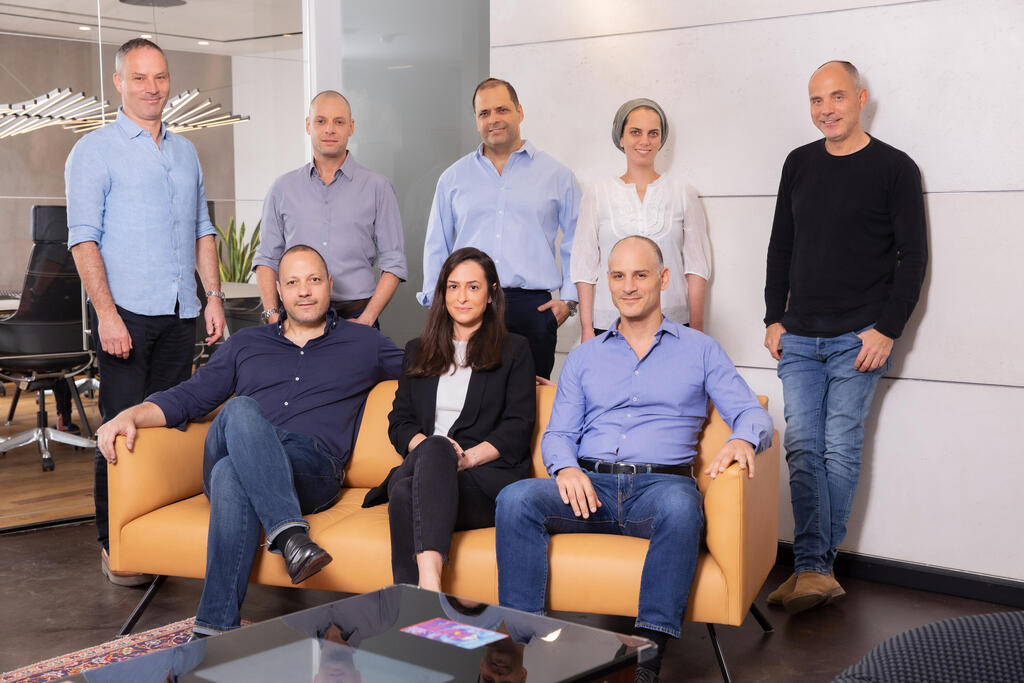 Name of fund/funds:
Peregrine Ventures
Total sum of fund:
$600M in assets under management.
Partners:
6
Notable/select portfolio companies:
Aleph Farms, Momentis Surgical, Restore Medical, Magneto Thrombectomy Solutions, Insightec
Boaz Lifschitz took part in CTech's "2022 VC Survey" and offered some insights on what to expect in the next year.
If 2020 was the year of the pandemic, and 2021 was the year of records, how would you define 2022 in the VC sector?
I would call 2022 the transformation year from teenage years to maturity/adulthood. The VC sector has been booming since 2008 – i.e for 13 (teenage) years. The inception of startups, valuations, amounts of investments, and exits have been booming and growing in a relatively naïve manner with the peak year 2021 (IPO, SPAC & M&A) as the 'rebellion' year. 2022 seems to be a wake-up year to reality. Companies will be measured by performance, valuations are more modest, fund-raising is challenging, and exits will be limited and delayed.
Who are the big winners of 2022 and why?
Startups who were wise enough to raise significant amounts of money (even if they didn't have to) in 2021.
Who are the big losers of 2022 and why?
Investors who invested in IPOs and SPAC of 2021. They invested in a trend and not in realistic businesses (reflected in exaggerated values/multiples).
What do you expect in the VC sector in 2023?
Pessimistic scenario: Quite a few startups will not have enough oxygen and therefore will be forced to shut down. Funds will concentrate on investing in existing portfolios rather than in new companies.

Optimistic scenario: Funds will have an appetite to invest in new companies since valuations will be much more attractive.
We plan to be proactive in looking for and investing in new opportunities.
What global processes will affect (positively and negatively) the Israeli market?
All processes that affect the global market have an effect on the Israeli market by and large.
However, Israel's market may react differently for mainly two reasons - Israel's monetary policy which allows and anchors high-tech growth while maintaining fiscal policy and social aspects that protect the society. With that said, Israel is not immune to the effects of the global economy. Global processes are affecting the Israeli market but in a more moderate way. Furthermore, the Israeli startup culture is pushing entrepreneurs to create new opportunities despite the global situation and sometimes even because of a global slowdown. In addition, the Israeli government is playing a significant role in stimulating the high-tech sector also in times of distress.
How should different companies prepare for the coming year?
Raise money if and when they can, optimize their manpower, stretch their budgets, and concentrate on the P&L bottom line.
What will be of the dozens of unicorns born last year?
Valuations are less important than creating valuable realistic business and business models. Unicorns who will be intelligent enough to orchestrate and plan valuable businesses may overcome the drop in valuations and rise again.
What sectors will experience an acceleration in VC investment and which will suffer a slowdown - and why?
Interesting sectors: - Life Science – The pandemic has shown that medical technologies and services should and can be advanced. Also, the world population is getting older while life expectancy is growing. Food and Agtech – Climate factors are continuing to be a worrying factor.
HR: Do the layoffs, those that have already happened and those that are coming, help to fix in any way the distress experienced by companies over the past 2-3 years?
I believe it is too early to tell.
As a fund that has been investing in life science companies for over 20 years, we have experienced challenging times, as well as more positive ones. Throughout this time the life sciences industry has remained relatively stable, thanks in part to the constant demand for technological innovation by the largest global health tech companies. Innovation is not limited only to breakthrough lifesaving technologies but also includes cost reduction of medical procedures, the ability to offer insurance companies and their clients shorter hospitalization periods, and the development of treatments that are able to address a larger population of patients than today. Furthermore, we are witnessing a strong need for technologies that enable and support the decentralization of medical diagnosis and treatment. Additional points of interest are the procurement of Israeli companies and technologies, as well as their integration into advanced medical products, all of which help position Israel at the forefront of the global industry.
Focal Medical, W Endoluminal, NextVivo - Peregrine Ventures' notable portfolio companies
Focal Medical
Health Care. Medical Device. Focal Medical develops a device for the focal treatment of prostate cancer. The device will be able to identify cancerous lesions of various sizes and destroy them using electric current, without damaging the surrounding healthy tissue.
Founders:
Dr. Adrian Paz. Mr. Nadav Ben Daat
Founding year:
2022
Number of employees:
3
Explanation behind investment:
Each year about 1.3 million men are diagnosed with prostate cancer. Half of them will be untreated and monitored, 25% will be treated locally using different methods, all with side effects and danger of collateral damage to the surrounding organs and functionality. Focal Medical aims to treat only the cancerous lesion in a manner that does not harm any tissue that is within proximity to the treated area. In conjunction with today's diagnostic tools, the technology will be able to identify the tumor, treat it and confirm the procedure was successful. Dr. Adrian Paz is a Urologist and entrepreneur with several start-ups on his record. Nadav Ben Daat is an experienced engineer with years of experience in medical start-ups as a project manager, advisor, and CTO.
W Endoluminal
Health Care. Medical Device. A robotic platform for precise, minimally invasive lung biopsy.
Founders:
Dr. Nir Svalb, Dr. Oded Medina, Ariel University, Eli Shapiro
Founding year:
2020
Number of employees:
3
Explanation behind investment:
Founded by leading robotic scientists with a proven track record in the medical industry, W Endoluminal is targeting the "hard to reach" nodules in the lungs. W Endoluminal develops a device, flexible enough to reach the toughest and deepest locations in the lung, while still rigid enough to perform the biopsy successfully.
NextVivo
Health Tech. Oncology. NextVivo is developing cutting-edge immune organoid (human mini-organs) platform technology for drug development. NextVivo's tumor organoids enable the generation of cellular therapies that are derived from a patient's own immune cells and are optimized to recognize a patient's individual tumor cells. NextVivo's lead applications are TILs - tumor-infiltrating lymphocytes (white blood cells) and human antibodies derived from patients' own tumors.
Founders:
Calvin Kuo, Mark Davis, Adam Margolin
Founding year:
2021
Number of employees:
7
Explanation behind investment
: Prof. Davis is a leader in the field of ALI organoid technology from Stanford University. Prof Kuo is a Professor of Medicine from Stanford University and a co-lead of the Cancer Biology Program at Stanford Cancer Center since 2012. Most recently, Dr. Adam Margolin was Chair and Professor of the Department of Genetics and Genomic Sciences, Director of the Icahn Institute for Data Science and Genomic Technology, and Senior Associate Dean of Precision Medicine at Mount Sinai. Adam is an internationally recognized researcher in the fields of computational biology and cancer research.
The Organoids field is constantly developing and will continue to grow. The need for an ex-vivo model to test immuno-oncology drugs and develop personalized cell base treatment is clearly the future. The global organoids market is expected to reach US$ 3.42 billion by 2027 from US$ 689.47 million in 2019.
There is an increased interest from the pharma industry to identify the best responder to existing drugs as well as for biomarker strategy for a clinical trial, let alone drug discovery. NextVivo's platform has the potential to meet Big Pharma needs in the fields of oncology, immunology infectious diseases, and more.