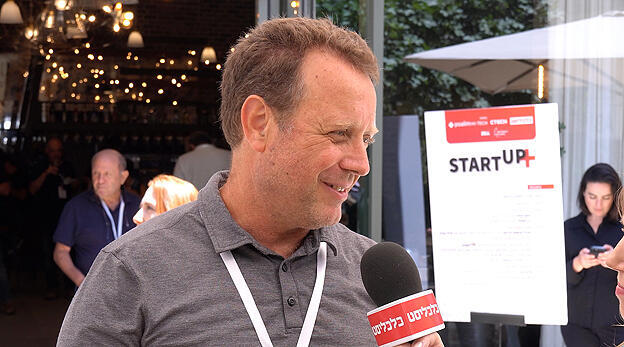 CTalk

"Our ethos is to invest in early stage founders that disrupt verticals"
Avichay Nissenbaum, General Partner at lool Ventures, spoke to CTech at Calcalist's Startup+ competition
"Our ethos is to invest in early stage founders that disrupt verticals and do good," said lool Ventures General Partner Avichay Nissenbaum, speaking to CTech this week at Calcalist and Poalim Hi-Tech's StartUp+ competition.
Israeli venture capital fund lool Ventures was founded in 2012 by Nissenbaum and Yaniv Golan, focusing on pre-seed and early stage startups. They manage about $100 million in assets and their portfolio includes an array of companies including Beewise, Eleos Health, Flip, and the winner of the StartUp+ competition, Qubex. A cloud company, Qubex is building a platform that allows companies to adjust the size of their cloud to their actual consumption.
Regarding the current economic environment, Nissenbaum expressed optimism. "We believe that the climate is getting us back to basics, where people are going to really focus on product-market fit and building a product that fits the problem rather than overbuilding and over-engineering."
You can watch the full interview in the video above.