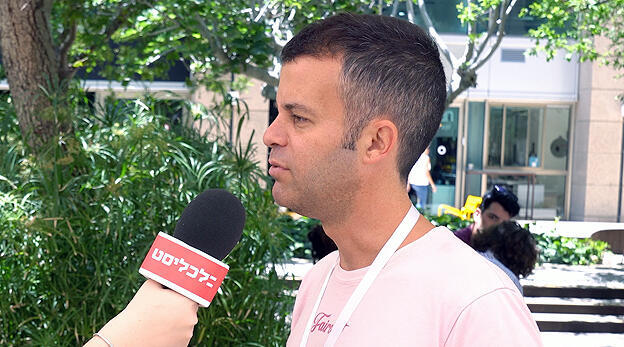 CTalk

"We're reinventing housekeeping"
Ori Fingerer, Co-founder of Faireez, spoke to CTech after claiming second place in Calcalist and Poalim Hi-Tech's StartUp+ competition
"We're reinventing housekeeping," said Co-founder of Faireez Ori Fingerer, who claimed second place in Calcalist and Poalim Hi-Tech's StartUp+ competition in collaboration with the Zell Entrepreneurship Program at Reichman University.
"There are so many technological solutions out there that solve gigantic challenges throughout the world, but still daily chores, the burden of having to clean and organize your home every day and spend over an hour each day on these chores is still here. Most people are wasting this precious time. What we set out to do is to build the world's top technological solution platform to be able to solve exactly that."
Fingerer says that Faireez aims to do to the cleaning industry what Uber did for taxis and DoorDash did for food delivery. "What we're doing is bringing a hotel-like solution to your private home," he adds, saying that the Faireez platform will be used in residential buildings where users can subscribe to a monthly cleaning plan.
Faireez finished second to Qubex in StartUp+. Five startups took part in the final with 20 startups advancing to the semi-final stage. The selected entrepreneurs had the opportunity to present their ventures during a five-minute pitch in front of the competition jury, after which they answered their questions. The top two places were awarded monetary prizes, expert consulting from Poalim Hi-Tech, and an advertising package on the Calcalist website.
You can watch the full interview in the video above.