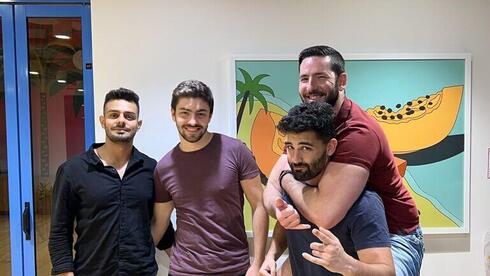 Boarding Pass

"An investor swiftly grasped the Israeli situation when he saw me in uniform"
In 2023, Colors AI emerged from stealth with a pre-seed round of $200,000. Soon after, its founders found themselves serving the country in the battlegrounds
Colors AI was celebrating its first year out of stealth, barely given the chance to enjoy its success before 7/10 changed the course of the company, country, and tech scene in general. As the war broke out, its management team immediately went from the tech space to the front line. CPO Alon Kichin joined the Navy in the north, CEO Doron Levy served in the Air Force in the south, and CTO Saar Litmanovich (Ex 8200) co-founded "Hi-tech 4 Israel" to provide logistics infrastructure to the home front.
"The first few weeks were truly exhausting. After each field mission, I immediately opened my laptop to update new investors and reschedule customer meetings by a month due to the emergency," Levy explained. "An investor swiftly grasped the Israeli situation when he saw me in uniform."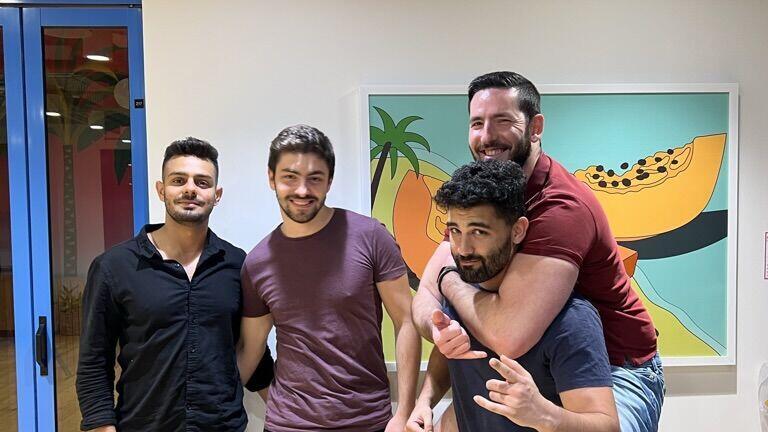 Colors AI empowers B2B companies to integrate their Voice of the Customer (VoC) into the decision-making process, enabling their product and customer-focused teams to focus on what truly matters. This means they can stop wasting their engineers' valuable time on developing features that fail to deliver real impact.
You can learn more about the company below.
Product/Service description:
Colors AI automatically collects all your customer feedback from different sources and evaluates customer needs across various cohorts and categories.
Last Investment Round:
$200,000
Last Investment Stage:
Seed
Date of Last Investment:
May 2023
Total investment to date:
$200,000
Investors (leading and all):
Fusion VC, Group of second timers VPs Product (Ilan Kasan Yaron Moshe, Refael Zikavashvili)
Current number of employees:
6
Doron, Alon, and Saar met at the Microsoft incubator. The concept of Colors was conceived in a somewhat unconventional manner. The team decided to establish a startup together and began searching for a problem to tackle. After conversing with over 160 product VPs, they recognized a significant issue in how companies assess their customers' needs in a quantitative and measurable manner.
Following numerous user interviews, the Colors team identified a substantial challenge and resolved to address it by employing advanced LLMs (Language Models) to extract product insights from the interactions between companies and their customers, transforming it into something they can measure with a tangible business impact.
What is the need for the product?
The problem we are addressing is the challenge of understanding the needs and pain points of clients across different cohorts and segments. When it comes to scaling, companies often struggle and find it nearly impossible to analyze, quantify, and comprehend the impact of each client's request.
We see companies using Colors for the following use cases:
Justification and Objective Evidence: Users can share their perspectives to provide objective evidence to management, thereby supporting decision-making and justification.

Targeted Research of Win-rate Reasons in the Pre-sale Phase: This helps uncover the key reasons, features, and pain points that need to be addressed in order to increase the win-rate for any cohort or segment of prospects. For example, "What product feedback comes up most often in Enterprise deals we lost over the last quarter?"

Push Notifications: Our ability to extract insights for every topic, keyword, customer segment, time trend, and more allows us to send specific and actionable push notifications to every stakeholder based on their product niche or interests. For example: "Last week, enterprise users reported 170% more user recording issues worth $180K, with a lower LTV than your average."
How is it changing the market?
Our approach is based on reactive analysis, eliminating the need for proactive client-facing documentation or proactive user voting. We seamlessly leverage existing Voice of Customer (VoC) tools, analyzing core data without any bias or dependency on documentation.
In contrast to most of our competitors, we not only analyze customer feedback but also integrate it with business and product metrics. This allows us to tailor our analysis precisely to specific use cases such as Win-rate, Churn, Renewal, and more.
Our near-real-time data analysis enables continuous product discovery, allowing us to identify and address immediate spikes in critical customer pain points and opportunities as they arise during development sprints.
We are disrupting the way companies analyze customer feedback. Colors measures and quantifies human conversations in the same way Google Analytics analyzes behavior. Essentially, we enable companies to automatically measure customer feedback in US dollars without having to participate in hundreds of sales calls or manually review thousands of interactions.
The future vision here is the development of AI models that simulate clients. This vision aims to provide companies with the ability to invite simulations of their customers to strategic meetings.
How big is the market for the product and who are its main customers?
The market for our product, Colors AI, is in a high-growth phase with significant potential. The space we operate in, which includes customer feedback and analytics, currently stands at $19 billion and is projected to grow at a robust rate of 15% over the next decade.
Our main customers are primarily B2B SaaS companies, specifically targeting those with over 200 employees who manage substantial customer feedback volumes. These companies rely on Colors AI to efficiently analyze and gain valuable insights from customer feedback, enabling them to make data-driven decisions and enhance their customer experience strategies.
Does the product exist already? If not - at what stage is it and when is it expected to hit the market?
It already exists and is currently being used by large companies, helping them analyze their customers' conversational data at scale with a speed 7 times faster and an 80% increase in accuracy compared to manual work.
Who are the main competitors in this sector and how big are they?
Many of our competitors are pre-Seed companies, including Zelta AI, Cardinal AI, and Craft. We are on the verge of leading in this new and emerging sector.
What is the added value that the founders bring to the company and the product?
Doron and Alon have two years of experience working with LLMs while developing SaaS solutions for B2B companies. Saar, a former commander in Unit 8200, brings his expertise in the field of NLP.
What will the money coming in from the round be used for?
Our primary focus is on R&D, and we are actively hiring data scientists, full-stack developers, and product designers.
In the
"Startup Boarding Pass"
section, CTech will cover the (relatively) small investments made in companies during the early stages of their existence - and the entrepreneurs and startups who have not yet had the opportunity to reveal their stories to the world. Please use the
linked form
and fill it out according to the guidelines. This form is intended for startups raising between $500,000 and $3 million from venture capital funds, angels, or official grants from Israeli and foreign institutions. If relevant, someone at CTech will be in touch for follow-up questions.