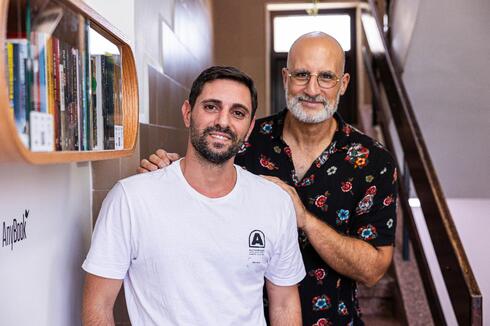 Boarding Pass

AnyBook is aiming to be "the Netflix or Spotify" of publishing
The company has raised a total of $2 million to help revolutionize the publishing industry
"The book industry is lagging behind while other content-based industries are flourishing and revolutionizing themselves," explained AnyBook co-founder and CEO Eliran Navon. "While other industries have been completely disrupted and changed by digitization, like Netflix and Spotify in the entertainment and music industries, 80% of book sales are still physical books."
AnyBook was founded to tackle this. Alongside his partners, he decided to create a model that would provide a new experience that would expand usage and encourage consumers to read more. "Thanks to AnyBook's technology, workplaces can provide employees with a continuous supply of books they'll find compelling and enjoyable," he said.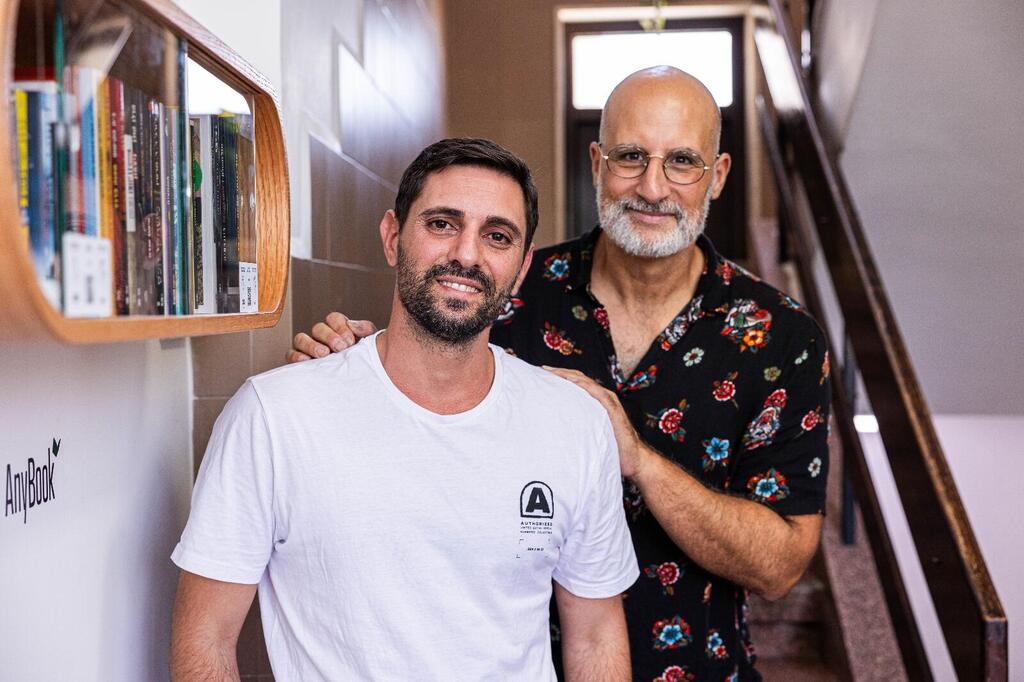 You can learn more about the company below.
Product/Service description:
AnyBook is a startup that develops an AI-based community library that's completely customized and autonomous.
The company's algorithm analyzes the audience's reading habits and allows workplaces and organizations to offer a "Book Kiosk" which includes a library nook where each book is tailored to the community's readers. AnyBook's app creates a dedicated platform for each community, where members can share reviews, recommendations, and content. The autonomous system is constantly learning the members' reading habits and the books' popularity and analyzing readers' feedback. Once a month, AnyBook refreshes the books in each individual organization's kiosk according to the AI algorithm's recommendations. Thanks to AnyBook's technology, workplaces can provide employees with a continuous supply of books they'll find compelling and enjoyable, efficiently and at a tenth of the space that a traditional library would require.
AnyBook was co-founded by CEO Eliran Navon, CTO Gal Darom, Roy Nachmias, and Ron Moskowitz, who serves as Chairman.
Last Investment Round:
$2 million
Last Investment Stage:
Pre-Seed
Date of Last Investment:
July 2023
Total investment to date:
$2 million
Investors (leading and all):
Private investors incl. Amdocs former executives and other private investors.
Current number of employees
: 5
While working in the publishing industry, I would watch other content-based industries thriving and going through vast changes thanks to advanced technologies, while my industry was in a rut. The book world can't keep up with the pace of the consumers' changing preferences, and as a result, is losing its audience with very slim chances of getting it back. The publishing world has been discussing digital books for ages, and yet as a publisher's CEO I've seen the sales volume of digital copies and I understood that's not where the solution will come from. With my partners, I decided to create a model that will provide a new, innovative experience that will expand usage and encourage consumers to read more and enjoy books as I have since childhood.
What is the need for the product?
The book industry is lagging behind while other content-based industries are flourishing and revolutionizing themselves.
While other industries have been completely disrupted and changed by digitization, like Netflix and Spotify in the entertainment and music industries, 80% of book sales are still physical books. In the 25 years that have elapsed since the publication of the first digital book, that sector has not proven itself, and yet technology companies keep focusing on digital books rather than bringing innovation to the vast audience of physical book readers. As a result, consumers who are already used to and enjoy consuming any other type of content in a tailored, personalized way and paying a monthly subscription, still consume books in an antiquated manner.
How is it changing the market?
AnyBook is bringing personalization and cost-effective service
How big is the market for the product and who are its main customers?
The global publishing market is substantial, with a market size of $28 billion annually in the U.S. alone. Our product fits every organization and our clients currently include companies, schools, and urban spaces. Some of our main clients are Tel Aviv Municipality along with dozens of tech companies such as Elbit, Amdocs, Playtika, Pango, HiBob and Natural Intelligence.
Does the product exist already? If not - at what stage is it and when is it expected to hit the market?
Our product exists and provides services to dozens of clients.
Who are the main competitors in this sector and how big are they?
There are no direct competitors, as innovation in this market is primarily focused on Audio and E-books, while we bring personalization to all book media, including print.
What is the added value that the founders bring to the company and the product?
Our CEO, Eliran Navon, has a deep understanding of the book market. He is the second generation of "Dani Books", one of the prominent publishing houses in Israel. He grew up in the publishing world, worked at the family business from the age of seven, and later managed it.
Our CTO, Gal Darom, has vast experience in developing B2B2C products, including in the academic publishing world in which he served as a senior product manager at Exlibris and as an advisor at Chegg.
What will the money coming in from the round be used for?
The investment will be used towards product development, improving the customization capabilities, and expansion of the service from tech companies – which are currently the company's main clients – to additional verticals like schools, urban spaces, and other various organizations.
In the
"Startup Boarding Pass"
section, CTech will cover the (relatively) small investments made in companies during the early stages of their existence - and the entrepreneurs and startups who have not yet had the opportunity to reveal their stories to the world. Please use the
linked form
and fill it out according to the guidelines.
This form
is intended for startups raising between $500,000 and $3 million from venture capital funds, angels, or official grants from Israeli and foreign institutions. If relevant, someone at CTech will be in touch for follow-up questions.