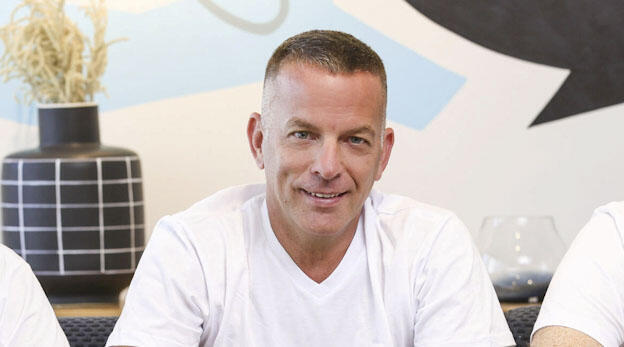 Vesttoo CEO breaks silence in message to employees: "We were entirely unaware of any document falsification"
"We were targeted, tried, accused, and swiftly condemned even before the investigation commenced," Yaniv Bertele wrote in a long message sent directly to current and former employees on Monday
"Unfortunately, for quite some time, falsehoods about me and the company have been routinely and systematically spread, either directly to you or indirectly through media leaks. Since the spread of rumors and lies has crossed all boundaries, I've decided to break my silence and share these thoughts with you," wrote ousted Vesttoo CEO Yaniv Bertele in the opening of a long message sent directly to current and former employees through WhatsApp on Monday.
The Vesttoo board of directors officially fired Bertele and Chief Financial Engineer Alon Lifshitz last week. This decision came in light of the investigation by financial and risk advisory Kroll, which looked into the alleged fraud at the fintech firm. Bertele and Lifshitz were placed on paid leave earlier last month shortly after the alleged fraud surrounding letters of credit (LOCs) was revealed.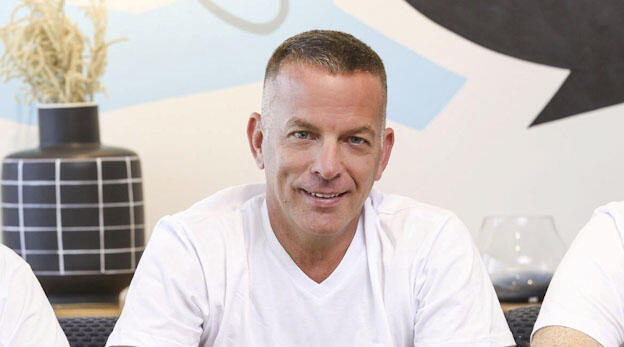 "First and foremost, Alon (Lifshitz) and I, both individually and collectively, were entirely unaware of any document falsification in transactions and we certainly didn't fake any documents. We did not engage in deception, theft, or any of the actions attributed to us!
"Due to the fraud that was uncovered, Alon and I have endured more than a month of an unprecedented assault, including a decision-making process that disregards fundamental principles of good governance, secret meetings from which we were excluded, accusations, defamation, and falsehoods. The decisions and statements have one common objective – to shift blame onto us and tarnish our reputation and names," Bertele added.
The Vesttoo board, which included current interim CEO Ami Barlev, Pasha Romanovski, General Partner of Hanaco Ventures, and Chris Gottschalk, General Partner at Mouro Capital, alongside the three founders of the company, initiated an external investigation when the scandal emerged. According to Bertele, the initial investigation was entrusted to the Meitar law firm, but shortly afterward, was reassigned to Kroll, which he says is operating under a conflict of interest and has ties to members of the board of directors.
"It's important for you to know that the investigation, which commenced with our support and encouragement, under the aegis of a reputable Israeli investigative body – Meitar, one of the largest and most renowned law firms in Israel – was abruptly replaced after a mere five days. It was transferred to another investigative body entangled in a clear conflict of interest. This body maintains close personal connections and had been involved in the company's affairs even before the investigation. After two weeks of inquiry, it issued recommendations and interim findings, concluding that the board was inadequately informed. Ask yourselves – whose interests are being safeguarded by this conclusion?" Bartela questioned.
He continued, "The same investigative body, after a month-long investigation that consisted of a solitary one-hour Zoom meeting with us, the company's founders, hastily determined that we should be terminated immediately and stripped of our rights. It didn't present us with the investigation's findings or provide any opportunity for us to respond. This investigation serves one singular purpose – protecting the board members and executing a hostile takeover of the company in an unprecedented manner. We were targeted, tried, accused, and swiftly condemned even before the investigation commenced. We and our families are devastated and in anguish."
Vesttoo, which filed for Chapter 11 bankruptcy protection in a Delaware court last month, has laid off staff, closed offices and appointed an interim chief executive following the discovery of fraudulent letters of credit used on its platform.
The company has conducted internal and external analysis of events leading up to the first report of a fraudulent letter of credit that was used in many transactions. Led by Mouro, Vesttoo last raised $80 million at a $1 billion valuation last October.
In his message to the employees, Bertele addressed Vesttoo's responsibility regarding the fake LOCs. "As many of you are aware, all of Vesttoo's relationships with the capital market were managed through a network of intermediaries and distributors. They constituted the company's pipeline. The obligation to scrutinize the adequacy of those documents falls on the insurance companies and brokers. The emerging crisis took everyone by surprise. Everyone, including us!" he emphasized.
In his closing statement, Bertele expressed regret over the company's layoffs. "I want to apologize to everyone for this situation. We never expected to reach this point. The decision was extremely difficult for all of us. Simultaneously, it's crucial for me to convey that our trust in each and every one of you was and remains huge. Don't let external influences undermine your trust in us. I'm proud of each and every one of you, and I love you all," Bertele concluded.