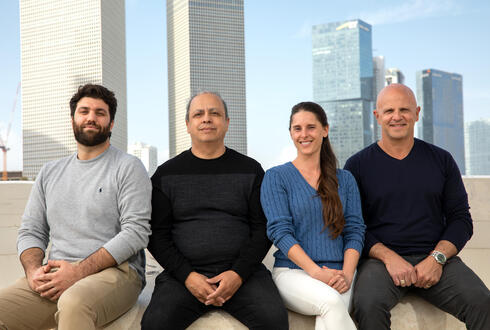 2022 VC Survey

"2023 is one of the best years in history to invest in Seed and Series A ventures"
Toot Shani, Founding Managing Partner at Sarona Partners, joined CTech to offer companies advice ahead of the new year
"Put your head down and work to bring in new business," Toot Shani, Founding Managing Partner at Sarona Partners, advises companies when it comes to preparing for the coming year of 2023. "Don't wait for a perfect product or better times. Be frugal with your capital and realistic on value and offerings when bringing on new partners."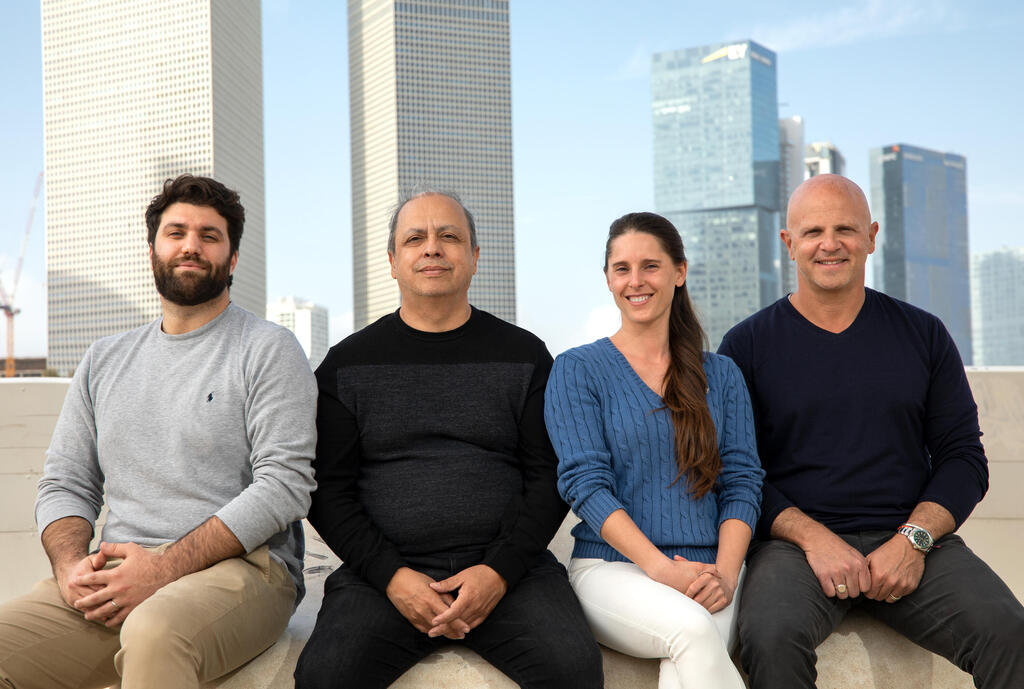 Name of fund/funds:
Sarona Ventures
Total sum of fund:
$120M
Partners:
Phillipe Bouaziz, Toot Shani, Morris Levy, David Debash
Notable/select portfolio companies:
Deel, Cherre, Agora, Hofy, Verbit, Ukio, Tint,
Founding Managing Partner Toot Shani joined CTech to share insights on what to expect in the VC space as the year comes to an end.
If 2020 was the year of the pandemic, and 2021 was the year of records, how would you define 2022 in the VC sector?
2022 was the year of back to reality. Only not the reality that we may have been familiar with but that of the future. The reset that we all experienced will mean different things to all people and as a VC that looks for the brightest and most tenacious founders whether they are Israeli living in Israel or an expat, we are seeing a new found respect for reality and the realization that valuations need to be earned and proven. As for 2023 that opens up opportunities to invest in people that experienced a rough patch, at values that encourage and align strong partnerships. Essentially 2023 is one of the best years in history to invest in Seed and Series A ventures.
Who are the big winners of 2022 and why?
The winners will be the companies that have chosen the hard road and made difficult decisions before they were forced to, because sometimes it is too late. Winners are thinking ahead and doing whatever it takes to make it through, getting comfortable in the discomfort and surviving to see better funding times and times where business is more easily won.
Who are the big losers of 2022 and why?
The losers, well, it's just the opposite but the best of them will not give up and hopefully will have learned from some powerful lessons. To that end let's call them "Winners" and "Whiners".
What do you expect in the VC sector in 2023?
The first half of 2023 will be a waiting game and there will not be a ton of capital deployed outside of the hyped sectors, and the second half we will see the deployment following the work done on market access and sustainable revenue growing in the first 6 months. There will be some powder used because of pressure to do so, especially in trending, hyped niches such as generative AI and climate tech, but the majority of the deployments will be well thought out.
What global processes will affect (positively and negatively) the Israeli market? Recession, interest rates, inflation, Russia, China?
All of the above, and positively, as Israelis are resilient and forward looking, given that we have never been left to get too comfortable we will continue to find ways to make the world a better place given all of the worldly challenges.
How should different companies (large, medium, early-stage) prepare for the coming year?
Put your head down and work to bring in new business. Don't wait for a perfect product or better times. Be frugal with your capital and realistic on value and offerings when bringing on new partners.
What will become of the dozens of unicorns born last year? Will many of them lose their status due to downrounds? Is the valuation more important than the sum raised in their next rounds?
We see many "optics tricks" of companies to inject new capital without shouting out 'downround'. Everything is a balance, we say, this year, raise less at a lower value if necessary, to let more business come further.
What sectors in high-tech should we look out for in the coming year - and why?
As B2B-tech investors we see a handful of extremely exciting sectors, including new age fintech and yet to be touched fintech areas, remote work remain attractive as companies strive to lower costs and hire at remote destinations, SMB-tech is still far from full realization and offers abundance of opportunities for mega-businesses, commerce and retail all across its supply chain, and, of course, generative-AI is the new all-time favorite with real potential to change the way we do everything.
HR: Do the layoffs, those that have already happened and those that are coming, help to fix in any way the distress experienced by companies over the past 2-3 years? Will we stop seeing fantastic employment conditions or will the pressure from employees return once we see the market rebound.
We have seen great companies come from layoffs. Prior layoffs create new opportunities for employment. So I don't see employment conditions changing but more realistic salaries and proper incentives, i.e. hard work and equity.
Housetable, xFind, GeneyX - Sarona's notable portfolio companies
Housetable
Housetable is creating an AI-powered lending company to approve home renovation loans for borrowers who are currently being rejected by standard financial institutions.
Founders:
David Benizri (CEO), Gabriel Deutsch (CTO) and Emanuel Nafcha (VP of Engineering)
Founding year:
2021
Number of employees:
12
Explanation behind Sarona Ventures' investment:
Housetable is on a mission to help every homeowner complete their dream renovations in a way they can afford. The team is 2nd timer, the industry is ripe for disruption, and the business model is highly intriguing.
Description:
xFind's proprietary AI is capable of providing agents with the most relevant knowledge items into the case without any search, providing managers with the most granular customer-issue insights without any tagging, and detecting opportunities for improving both knowledge and product.
Founders:
Gil Mildworth, Aviv Zaken, Gal Nahum
Founding year:
2019
Number of employees:
10
Explanation behind investment:
The team is excellent. They now signed 5 paying customers including CheckPoint, Innovid and Whitesource, more in POC. The company is coming to enable users around the world to use their favorite software seamlessly by providing customer support teams with the exact information they need, when they need it, from the entire data sources ever created by their organization.
Description
: GeneyX offers best-in-class practices harnessing genetic data available to guide digital insights for rare and germline disorders and diseases.
Founders
: David Yizhar & Avi Yitzchak
Explanation behind investment
: The company is focusing on new high-profile collaborations and POCs such as the ones with Israel Oxford Nanopore and Accenture's life science division, while continuing to work with Toronto General mining. They have launched GeneyX Analysis's new Version with several new features that maintain a competitive edge in the market.